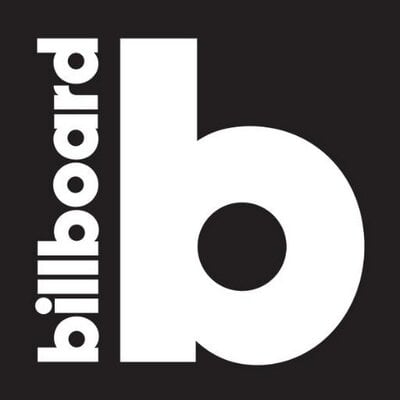 The 2019 New Orleans Jazz and Heritage Festival brought out the big veteran guns on Sunday (April 28), with career-spanning sets from everyone from Bonnie Raitt and the Indigo Girls to Van Morrison
It's 50th Anniversary of Jazz Fest Storytime with Bonnie Raitt at Acura Stage and she's dropping anecdotes, music history and names like mad. "This is the greatest festival in the world for artists of all stripes," she says from Acura Stage, and points out "it's an endangered species," which is sadly too true. Too few festivals do what Jazz Fest does. Raitt calls it "hallowed ground," even, but it when comes to all the Jazz Fests she's played (this is her tenth!) and the thick and thin of her career, well, "That's why I don't wanna write a book, there's some things that I don't even wanna remember." She's a font of bluesy wisdom but she keeps the set moving with "Unintended Consequence of Love" with New Orleans gadfly and pianist Jon Cleary. She introduces her longtime side men, including Hutch Hutchinson on bass, Ricky Fataar on drums and George Marinelli on lead guitar before "Need You Tonight" off her latest 2015 LP Dig In Deep.
Raitt dug deep into wardrobe to avoid being noticed at the fest or around town, where she wore a hat and sunglasses to avoid being mobbed. "I've heard some of the most treacherously great music the last few days" at the fest, she says. She mentions the Cultural Pavillion and dedicates "One Belief Away" as tribute to the late recently passed Oliver Mtukudzi, a co-writer on the track. Raitt covers The Fabulous Thunderbirds song "I Believe I'm in Love" with Cleary on piano and a little hip check from her to punctuate its final note.
"Damn, Cleary, you're a mess in all the right ways!" She has kind words for John Prine as well ("having a helluva year," she says, followed by a rueful, "It's a miracle any of us are still around!"). It's all by way of her introduction to "Angel from Montgomery," Prine penned but Raitt popularized. She remarks on the 30th anniversary of Nick of Time before playing "Something to Talk About."Then there's a funked-up version of "Love Letter" from Nick of Time, dedicated to all the New Orleans funk greats. Too many great Raitt tunes and anecdotes to list, she winds down her set with the maudlin "I Can't Make You Love Me."
Raitt sat down with Billboard earlier to talk her personal Jazz Fest history, the fest's significance and ways she sees music at the fest and around New Orleans without being noticed. "This festival changed the whole nature of festivalgoing," she says, nodding at what set the bar for fully immersive live-music experiences in the '70s. "There were Grateful Dead concerts, and then there was Jazz Fest. It was a precursor to Coachella and Bonnaroo and a lot of festivals were modeled on it." If it's changed much at all, Raitt said, it was "the volume" of it. "They need to get those headliners in there, sometimes people wish it weren't so crowded, but it's just the way they keep the economics of it going."
So how has Raitt been able to enjoy it all this years without being asked for selfie every ten steps she walks? "It's a total immersion of food and culture," she says. "I try to plan a couple days off before, I put on a hat and be incognito and just be a fan, you know? I love just being among a swarm of people, which I don't get at my own gigs. It's been great to go around and pick and choose what to eat and which acts to see when. The fun part is the audience, for me, as well."
Bonnie Raitt silencing the crowd
There were no bad parts of Bonnie Raitt's set, and no mediocre parts; at 69 years old, the singular blueswoman remains capable only of varying degrees of transcendence, plucking which of her vast catalog of unforgettable songs she'll breathe new life into with each respective set. At the Jazz Fest, she was joined by Jon Cleary, Ivan Neville and briefly, Boz Scaggs — Cleary and Scaggs helped her to pay tribute to Allen Toussaint with a stripped down, beautifully harmonized version of "What Do You Want the Girl to Do?," which Raitt originally recorded a gender-flipped cover of in 1975.
But towards the end of her set, when she said she was about to play another sad song, the audience grumbled a little. Then the band hit the opening riff of "I Can't Make You Love Me," and any other noise seemed to disappear completely. There was only Bonnie, singing the song like it was the first time — except that she was joined, as quietly as 50,000 people can sing, on the chorus. When she finished the last refrain, for a moment she looked down with her eyes closed, seemingly feeling the heft once again of her best-known song.
---
Source: © Copyright
Billboard