Ed Cherney, a Grammy and Emmy-winning engineer, who worked on such seminal works as Bonnie Raitt's Nick of Time, Eric Clapton's "Tears in Heaven," The Rolling Stones' Bridges to Babylon, Willie Nelson's My Way and hundreds more, died Tuesday (Oct. 22) from cancer. He was 69.
Other artists he worked with included Bob Dylan, Bette Midler, Elton John, Sting, Etta James, Bob Seger and Jackson Browne, among others.

Heartbroken at the loss of my dear friend and brilliant engineer/producer, Ed Cherney. Together with Don Was, we made a mighty trio, creating some of the most celebrated albums of our careers, garnering us a string of Grammy nominations and awards for Nick of Time, Luck of the Draw, Longing in their Hearts and Road Tested in the early-mid 90's.
He was one of the sweetest, funniest, big hearted and talented people I've ever known, as widely liked as he was respected as one of our businesses greatest recording Engineers. I will miss him so much and am so grateful we got to have him as long as we did.
Thank God he is out of pain and my deepest sympathy goes out to his beloved longtime wife and partner, Rose.
—Bonnie Raitt
Cherney, who worked out of The Village Studios in Los Angeles, was known for his quick-witted, jolly manner. The Chicago-native enjoyed a great conversation or golf game as much as finding the perfect sound.
"Eddie was a real sonic genius," says producer Don Was, who worked with Cherney on the Raitt and Rolling Stones' albums, among others. "He knew how to add some ear-pleasing sparkle and sheen while keeping the music feeling intimate and natural. The records we did with Bonnie are perfect examples. More importantly, he added a really warm spirit to every session. Ed was funny humble and so good hearted that everyone felt at ease. A terrific person and a great friend. He is utterly irreplaceable."
After Cherney's wife, former Record Plant head Rose Mann-Cherney, announced news of his death on Facebook Tuesday morning, other tributes began pouring in from fellow engineers and producers, as well as artists like Slash, Keith Richards, Jann Arden and Raitt.
RIP #EdCherney One of the greatest guys in the business. & a good friend. We are going to miss you terribly. https://t.co/hsiCIKnmOy

— Slash (@Slash) October 22, 2019
So sad to hear that Ed has passed. He was a brilliant engineer and we did some wonderful things together with the Rolling Stones and Don Was. He will be missed. Bless you, Ed!

— Keith Richards (@officialKeef) October 22, 2019
I am beyond sorry to hear about the passing of my dear heart friend- Ed Cherney. Ed and I worked on many of my early records together in the 90ties- all of which I treasure. Ed was the best engineer on the planet. Ask anybody! Biggest heart. Kind. Funny. What a loss. Devastated

— jann arden (@jannarden) October 22, 2019
Cherney, who was nominated for five Grammys, snagged his first win in 1995 for best engineered album/non- classical for Raitt's Longing in Their Hearts. That year, he engineered three of the five nominees in the category. He won again in 2003 for best traditional blues album for Buddy Guy's Blues Singer and in 2016 for the best traditional pop vocal album with Willie Nelson's Summertime: Willie Nelson Sings Gershwin, an award he won again in 2018 forNelson's My Way. In 2015, he won an Emmy for HBO's Bessie Smith film Bessie.
In an oral history celebrating the 30th anniversary of Raitt's Nick of Time, Cherney told Billboard about the precision required to get just the right sound, especially on "Thing Called Love." "It may have taken me five or six times to nail the mix on that, because where it sounded great was on the head of a pin. It was that delicate." When the album went on to win album of the year at the 1990 Grammys, Cherney said, "It came out of nowhere — this was just a little record. No one was expecting that at all. I may have cried. I may have just broken down and cried."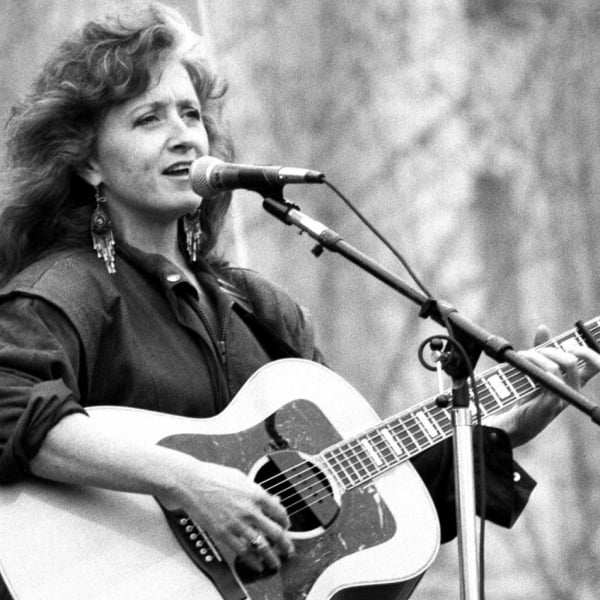 30 Years of 'Nick of Time': How Bonnie Raitt's 'Underdog Record' Swept the Grammys & Saved Her Career
Before Nick of Time became perhaps the biggest Cinderella story in Grammy history — as well as the cement to Bonnie Raitt's now-unshakeable legacy as a singular song interpreter and advocate for the blues tradition, and the soundtrack to so many '90s babies' childhoods —
Classic Tracks: Bonnie Raitt's "Thing Called Love"
By Blair Jackson – When I call engineer extraordinaire Ed Cherney about the recording of Bonnie Raitt's commercial breakthrough, "Thing Called Love," the first thing he says is, "Isn't that a little recent for a 'Classic Track'?" "Dude," I said, "it was recorded 22 years ago!" He got a laugh out of that; it does seem
Iconic engineer Al Schmitt, a close friend of Cherney's who talked with him everyday, tells Billboard, "Ed's ability to concentrate and focus was brilliant. He was always thinking about the final product and his ability to create great musical balances was something very special. Also, his incredible sense of humor and the ability to keep things light no matter what was going on. He was the best of the best."
Engineer Ann Mincieli, best known for her work with Alicia Keys, was also a friend of Cherney's. She tells Billboard, "From the Rolling Stones to Bonnie Raitt and everyone in between, Ed Cherney defined his sound and left us with a sonic imprint we will never forget. Ed and his wife Rose helped raise the bar of every aspect of the music industry and mentored several people like myself. As [Recording Academy] Producers & Engineers Wing co-chairs, we walked the halls of Congress, sat behind a console, lobbied for credits and high-resolution audio and the list goes on and on."
Appropriately enough, his email address was "mixerdudeman." And fitting of his humility, on his website instead of tributes from the superstars he worked with, he had a quote from his dog, Archie: "Cherney is one of the great music engineers of all time. And then there's bacon."
His mantra, also on his website, best expressed his approach. Even though, by his own admission, he was obsessed with technology, he wrote: "Ultimately, mixing is about heart — nobody leaves a session dancing to what kind of gear you used."
---
Source: © Copyright
Billboard
See his legacy
Discogs
But wait, there's more!