The 2023 Grammy Awards was a night to remember for Bonnie Raitt.
The singer-songwriter won song of the year for "Just Like That," surprising audiences and even herself. Raitt, 73 — who was up against artists like Lizzo, Taylor Swift, Harry Styles and Beyoncé — was visibly shocked to hear her name being announced during the Feb. 5 telecast.
Her win touched many people's hearts including those who related to the song's lyrics, which were inspired by a true story about an organ donor.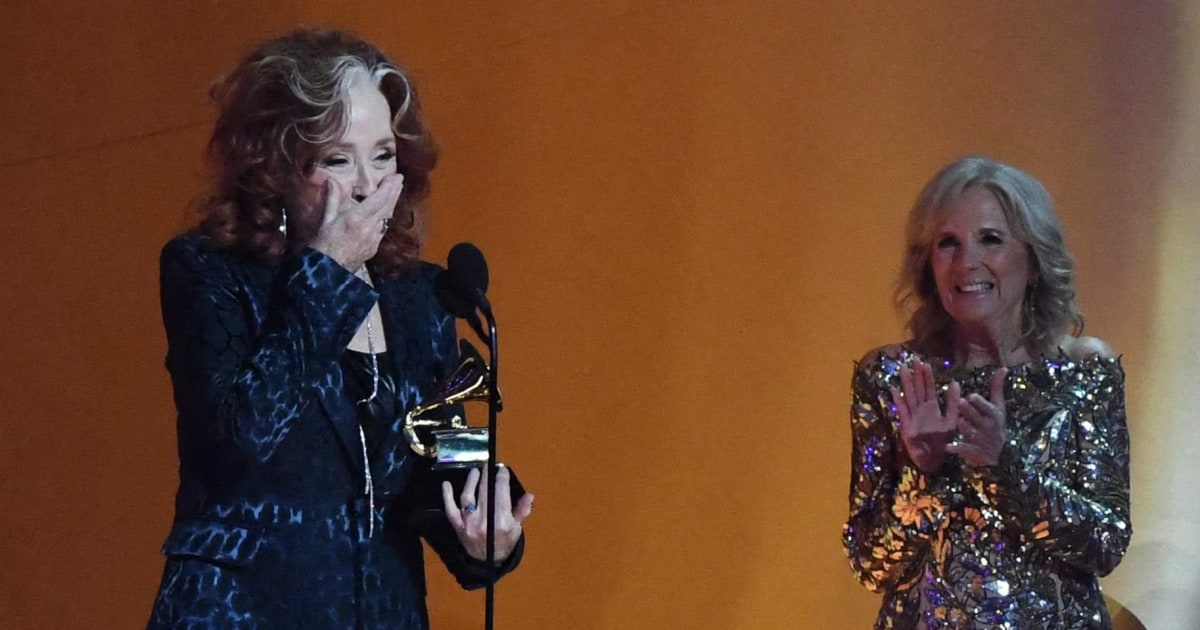 Bonnie Raitt is shocked to learn she won song of the year Grammy: 'Are you serious?'
"I'm just totally humbled. I really appreciate it," she told the audience.
www.today.com
In a Feb. 10 message posted on her website, Raitt began by sharing how she wanted to respond to "the incredible outpouring of messages that have come in" since her big win.
Read Raitt's full letter below:
I wanted to respond to the incredible outpouring of messages that have come in since my song, "Just Like That," won the Grammy award last Sunday night for Song of the Year.
I've been so deeply moved, often to tears, reading the personal stories of hundreds of you, some of whom have had no familiarity with me or my music before I won that Grammy and were curious why this song had won. After listening, many of you wrote that you were moved to tears, even inspired to share your own heart-wrenching stories of either having your loved one's life saved by an organ donation, or having decided at the height of the terrible shock and loss of losing a beloved, that you would donate their organs so that others could live.
These stories and your responses to my song have moved me as much as anything I can remember and I want to thank you so much for this gift. So many messages from nurses and doctors in the field involved with transplants as well as people who were tragically not able to get an organ in time to save their loved one's life. There are messages from the family members of people who wanted their organs to be donated, but are now living with the guilt when that wish, for whatever reason, was not able to be fulfilled.. These stories run the gamut and I'm just blown open by the vulnerability and power of each of them.
I am so honored that my song and the original news story that inspired it, are eliciting such a deep emotional response for so many. The story behind the song is this: A few years ago I saw a segment on the evening TV news where they followed a woman who was meeting the man who had received her son's heart for the first time. It was very emotional, but when he invited her to put her head on his chest and listen to her son's heart, I just lost it. I knew after it stayed with me for weeks, that I wanted to write my own story, inspired so much by John Prine's music and his beautiful "Angel From Montgomery," which I've sung every show since hearing it in the early 70's. I wrote about a fictional woman, Olivia Zand, torn by grief and guilt at the loss of her young son, who finds redemption and grace through the loving act of another.
May the song bring about even more awareness and motivation for more of us to support organ donation registration and infrastructure — removing obstacles that have hindered helping thousands connecting to facilitate this miraculous gift of life and help bring comfort to those suffering such tragic loss. I've included a link here to organdonor.gov to register as an organ, eye and tissue donor in an effort to more directly connect to and support the 104,085 men, women, and children currently on the national transplant waiting list.
Thank you all so much again for your incredible responses and sharing your beautiful stories. More than any award, fame or commercial success, knowing what my song means to so many may be the greatest gift of all.
Blessings to you,
Bonnie
Bonnie Raitt's song of the year spotlights organ donation. Too often, we waste that gift.
Bonnie Raitt's Grammy-winning song was inspired by a life saved by an organ donor. But 20% of organs from selfless donors are not transplanted.
www.usatoday.com
The story stayed with her for weeks and inspired her to write "Just Like That." She also gained inspiration from John Prine's music and his song "Angel From Montgomery." The two musicians were longtime collaborators and friends. Prine, who died in 2020, wrote the song in 1971, with Raitt covering to acclaim since 1974.
Additionally, the singer noted her message was inspired by an op-ed written by Dr. Maureen McBride for USA Today that was published the day before. She also encouraged people to become organ donors.
Bonnie's response to the outpouring of emotional messages to "Just Like That." | BonnieRaitt.com
The Official Website of Bonnie Raitt
"More than any award, fame or commercial success, knowing what my song means to so many may be the greatest gift of all," she concluded, before directing people to the comments section of her lyric video to read people's inspiring and heartbreaking stories.
Raitt also won two additional Grammys that night in the best American roots song and best Americana performance categories, bringing her total to 13 total wins.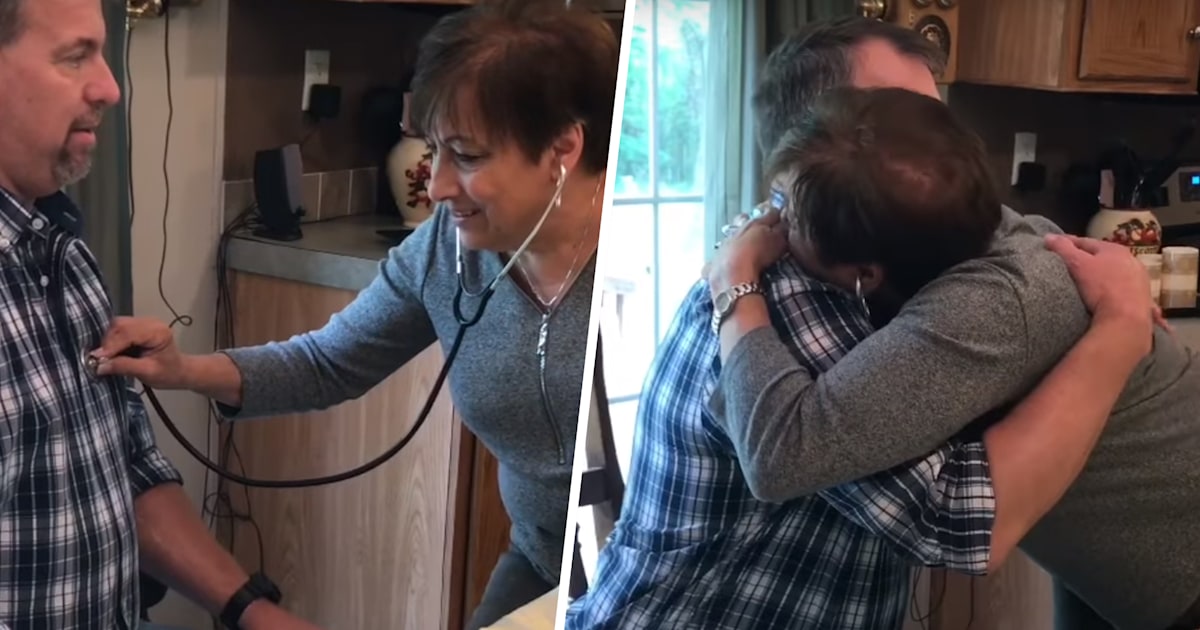 Mom hears late son's heartbeat again – in organ recipient's body
Anna Lewis was able to hear the beating of her late son's heart, which was donated to another man who desperately needed it to live.
www.today.com
Source: © Copyright
Today
But wait, there's more!