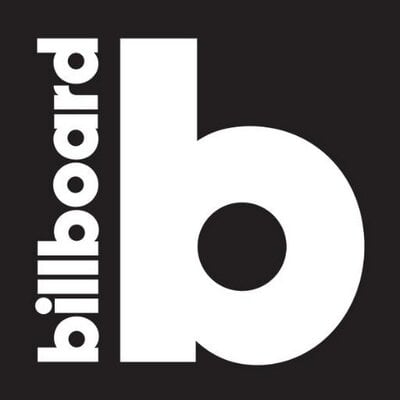 by Rob LeDonne

Little Kids Rock founder David Fish said it best: "The world is a f–ked up place right now," he noted on stage at New York's Playstation Theater last night. "But in these days of discord, dissonance and distraction, I'm constantly reminded by a truth that is as old as the human family itself: music can bring people together in ways that virtually nothing else can."
That is the thesis behind Little Kids Rock and its annual benefit, which aims to provide music education to public schools. This year's benefit honored longtime supporter Bonnie Raitt, along with Elvis Costello, and the CEO of City Winery and founder of New York's Knitting Factory, Michael Dorf.
tip: most convenient way to listen while browsing along is to use the popup button of the player.


"Music Changed My Life"
Little Kids Rock Benefit 2017
Honoring Elvis Costello and Bonnie Raitt
PlayStation Theater, New York, NY
October 18, 2017
Featuring:
Elvis Costello – guitar, vocals
Bonnie Raitt – guitar, vocals
Keb' Mo' – guitar, vocals
Bettye LaVette – vocals
Darlene Love – vocals
Paul Shaffer – keyboards
House band:
Will Lee – bass, musical director
Chrissi Poland – vocals
Dennis Collins – vocals
Christine Ohlman – vocals
Chris Anderson – trumpet
Aaron Heick – saxophone
Neal Pawley – trombone
Jeff Kazee – keyboards
Bernie Williams – guitar
Jim Boggia – guitar
Doug Yowell – drums
Various Little Kids musicians appear on guitar, bass, vocals, drums
Non-musical appearances by:
Harry Connick Jr.
Michael McKean
Mike Meyers
Setlist:
01 Blackbird – Bettye LaVette
02 Michael McKean introduces Keb' Mo'
03 We're A Winner (Curtis Mayfield cover) – Keb' Mo'
04 Keb' Mo' introduces Harry Connick Jr.
05 Harry Connick Jr. introduces Bonnie Raitt
06 Bonnie Raitt's speech
07 Baby, I Love You (Aretha Frankline cover) – Bonnie Raitt and Keb' Mo'
08 The Road Is My Middle Name – Bonnie Raitt with various Little Kids: "Yancy" on shared lead vocals, a chorus and a lead guitarist (Alejandro Villarasa)
09 Thing Called Love (John Hiatt cover) – Bonnie Raitt
10 Michael McKean introduces Mike Meyers
11 Mike Meyers introduces Elvis Costello
12 Elvis Costello's speech
13 Alison – Elvis Costello
14 Elvis Costello comments
15 Forbidden Nights – Elvis Costello solo acoustic
16 Forbidden Nights – Darlene Love with full band
17 Elvis Costello introduces Bonnie Raitt
18 Bonnie Raitt comments
19 Love Has No Pride – Elvis Costello and Bonnie Raitt
20 Elvis Costello comments
21 (What's So Funny 'Bout) Peace, Love And Understanding? (Nick Lowe cover) – Elvis Costello with various Little Kids on bass, drums, percussion, guitar and vocals
22 All You Need is Love (The Beatles cover) – All
23 People Get Ready (Curtis Mayfield cover) – House band
Length: 1:25:12
"Over the past 15 years, Little Kids Rock teachers have turned this into a national movement," said Fish of the charity he initially conceptualized in 1996 when he was a teacher frustrated with the nonexistent funding for music programs at his school, leading him to launch an after-school program that taught students how to play guitar. "Since then, Little Kids Rock has been restoring, expanding and innovating music education around the country."
Billboard
. "What gets lost with all of these on-going topical issues and cut from budgets, are music programs — especially in public education for underserved youth."
That's especially true for kids like Amanda Medina, a 10-year-old student at the Equity Project Charter School in the Bronx, who also performed at the benefit as part of her after-school music group the Tep Combos. "Singing is my life, so I'm grateful for this because they're giving money to buy kid's instruments," said Medina, who cited Beyonce as an influence. "I always look forward to rehearsing; tonight is our first performance that's not in front of our school."
Throughout the night, various luminaries attested to the importance of both music and its education. Harry Connick Jr., who introduced honoree Bonnie Raitt, said he started taking piano lessons when he was four, noting, "They say music changed my life, but for me that doesn't go far enough. Music is my life."
Raitt expressed similar sentiments. "I came from a musical family and was blessed to grow up in an era when there was school orchestra with 16 percussion players," she recalled, citing Joan Baez as an early influence. "The guitar allowed me to expressed myself. It was my voice and it helped me build (since) I had a confidence problem and a self esteemed problem. There's been study after study proving the benefits of music education and exposure to the arts makes all the difference."
Raitt, who likened the cutting back of music education a "criminal act," praised the work of Little Kids Rock. "To see from where he started with his wonderful team and all those teachers and all of those kids whose lives have changed. It's one of the most successful and well-run organizations, with every dollar going to the right place that I know."
And before launching into a spirited cover of Aretha Franklin's 1967 track "Baby I Love You," Raitt expanded on the theme of the evening: "Here's to the power of a beautiful ballad to break hearts and heal."
But wait, there's more!