by Ryan Leas
The year Bonnie Raitt turned 40, she became a pop star.
Judging against most people's careers, Raitt had already lived a pretty full life. There were a bunch of records in her discography; she had been dropped by Warner Bros.; she had gotten sober. She already had a story. Having been performing and releasing music since the early '70s, she had gradually accrued devoted fans and critical praise, though little commercial success on a mainstream level. It's strange to think about, for those of us who grew up with Raitt as one of the legendary names, one of the big established artists of the Baby Boomer generation. Yet at one point in time, she didn't have songs that were played on pop radio. She didn't have songs that you'd hear in any given situation as you wandered through your daily routine. She didn't have that ubiquity that comes with superstardom. That changed in 1989, when she released Nick Of Time.
Nick Of Time marked the first time Raitt had worked with producer Don Was and engineer Ed Cherney on one of her records, a partnership that would continue for years. She and Was had first connected in '88, when the two of them worked on a song called "Baby Mine" from Dumbo, for a compilation called Stay Awake: Various Interpretations Of Music From Vintage Disney Films. Despite the inherently odd nature of that collaboration, the two really clicked. "I felt like I'd known her all my life," Was recalls. "I just felt a real bond with her." With Raitt wanting a particular kind of producer — a musician's producer, the kind who says "That's the take!" but doesn't enforce a particular stylistic vision on an artist when they already know what they want — Was made an ideal partner in crime. They decided to work on her next album together.
Hearing them speak of it now, the process of making Nick Of Time almost sounds like a young, scrappy artist trying to break down the door into the industry. Raitt had some demos, and no record deal. They continued working on demos in Was' basement, never imagining that they were crafting the album that would garner Raitt a belated commercial breakthrough. They just wanted to make back the money they spent on it, so that they could make another record after it. Was recalls a moment when Raitt's A&R man, Tim Devine, came to talk to him after Nick Of Time was completed. "He came down to the studio and he said something like, 'Better get a tuxedo, you're going to the Grammys!' I wanted to punch him," Was remembers, laughing. "I thought, 'OK, man, just say it's good. Just say you dug it. But forget the hyperbole.'"
In the end, it wasn't hyperbolic at all — the record was already selling well beyond any of their expectations, and then, just under a year after Nick Of Time came out, it won the Album Of The Year award at the 1990 Grammys. "When that happens, it's just the fucking greatest," Cherney says. "It came out of nowhere. We knew we made a good record, but that kind of accolades…it came out of nowhere for us."
When it came time to follow that success, Raitt once again worked with Was and Cherney for the record that would become 1991's Luck Of The Draw. Despite Raitt's sudden mainstream clout, none of them describe the time as particularly pressurized. There wasn't necessarily a weight to following up the biggest record of Raitt's career thus far. They were just making some more music together, and looking for the right material. "When you get the right people who really vibe with each other, you don't have to say much at all," Raitt says. "It's all about respecting each other's artistry. It's getting out of the way and letting a moment happen. It's all about a great song, and that's what we got."
Luck Of The Draw wound up surpassing even the heights reached by Nick Of Time. Part of that was thanks to its lead single, "Something To Talk About." That's the kind of song that gives you super-stardom ubiquity; that's a Bonnie Raitt song you hear everywhere. But there was another one, too, one that shouldn't have been a major radio hit yet became one anyway. That was "I Can't Make You Love Me," which was released as a single on 10/22/1991.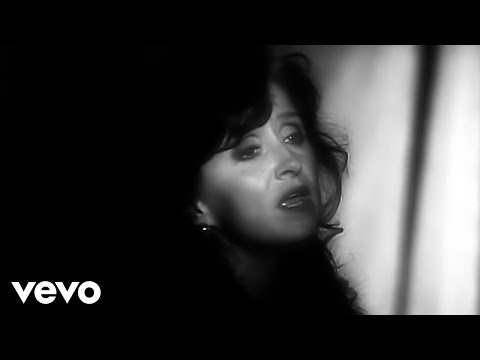 Here's the thing about "I Can't Make You Love Me" that's different than Raitt's other hits: It goes beyond her own success with that single and Luck Of The Draw. It goes beyond its constant and sustained presence on Adult Contemporary and soft-rock stations. It goes beyond its exact circumstance and era. It's written in a way where you can reduce it to one instrument and vocal, and it still works; which, in turn, means you can adapt it into almost any genre, and it will still work. In the mold of old pop standards, it's malleable, universal, and enduring because of that — and because it's a song that resonated (and continues to resonate) with a ton of people, no matter their age group or musical predilections. More than ubiquity, this is the kind of stuff that gets woven into the atmosphere, lingering in our collective pop consciousness until others grab onto it and give it their own spin. If its lifespan over the last quarter-century is any indication, it will remain there, continuing to impact young listeners and inspire new artists well after the story of Raitt's version fades further into our memory.
So, on the occasion of its anniversary, we decided it to tell that story, to go back to the origins of a popular song by a major artist, of a song that started as a surprising pop hit and became a standard. Over the course of several weeks, we spoke with Raitt, Was, Cherney, songwriters Mike Reid and Allen Shamblin, Bruce Hornsby (who played the crucial piano part on "I Can't Make You Love Me"). We spoke to some of the people on the (very) long list of famous artists who have covered the song. Here's the story of how "I Can't Make You Love Me" came together and how it became what it is today.
"I Can't Make You Love Me" was the product of a collaboration between songwriters Mike Reid and Allen Shamblin. Both men were living in Nashville and writing songs for country artists (though Reid was also releasing music under his own name at the time) and both had found success so far, scoring significant hits on the country charts. After meeting at Austin City Limits one year, a mutual admiration for each other's work spurred a partnership between the two. Around the time they were writing "I Can't Make You Love Me," Reid and Shamblin had been working together for about a year, writing almost weekly. Everyone remembers the genesis of "I Can't Make You Love Me" a little differently, but here's what everyone agrees on: It was rooted in a local Nashville story Reid saw in the newspaper, and it was originally a much, much different song.
(Video's added by Bonnie's Pride and Joy)
MIKE REID (SONGWRITER): I don't believe that spirits whisper song titles or stuff into writers' ears. I just don't buy that. But I do believe that there are things…I'm not sure the ideas live in us as much as the ideas are in the world, the world is full of ideas. Do we slow ourselves down enough to see them and express them? That idea came out of a newspaper article and I think it was in the world and I happened to pay attention to it enough, mentioned it to a buddy, Allen Shamblin, and off we went, you know?
ALLEN SHAMBLIN (SONGWRITER): The newspaper story. Mike and I both agree on the newspaper, we just have a little bit different memory of what was said in the story that sparked the song. To me, it doesn't matter, you know what I'm saying? Mike and I, we laugh about it. It's not who wrote what or thought of what, it's what got written, and we're both cool about all that. I think he remembers it about a guy shooting a car.
REID: I remember it being an article about higher-up local politician's black sheep brother getting tanked on moonshine and shooting up a car, whether it was his wife's or his girlfriend's car. And so, there was an actual phrase in the article. He said to the judge, "I've learned that if a woman don't love ya, you can't make her…you can't make her love ya." The idea came out of that.
SHAMBLIN: The way I remember what was said in the story, there was a guy living under a bridge, somewhere close to downtown Nashville, and in the story, he said his wife came to pick him up, under the bridge, and took him down to the courthouse to get a divorce. And he said, "We hugged, and we cried, and then we went through the divorce." And he said, "You know, you just can't make a woman love you."
REID: Because we were, quote, "professional songwriters" who thought we knew what we were doing, we wrote that song as an uptempo bluegrass song. [laughs]
SHAMBLIN: It was very bluegrass, uptempo, kind of a bouncy melody.
REID: Ricky Skaggs was having hits at the time and I thought, "That sounds like a Ricky Skaggs idea." So we started and got those two lines: "I can't make you love me if you don't/ You can't make your heart feel something it won't." It's interesting, because no matter what we did, we couldn't get it any further than that. So we would stop and move on to another song. But we would always come back to it.
SHAMBLIN: I remember we worked on it over March and I came over to Mike's house one day. His writing room was in his basement and he said, "Come upstairs, I want to play you something." Upstairs, he had this beautiful grand piano and he started playing just the melody of "I Can't Make You Love Me" on his piano. I started to get chills just listening to the music. He didn't tell me what it was to or anything and then he circled around and started singing the chorus that we'd already written over the new melody. I was just slayed.
Because we were, quote, 'professional songwriters' who thought we knew what we were doing, we wrote that song as an uptempo bluegrass song.
REID: I had an old piano teacher who was a real stickler about improvisation. The lesson always ended with some improvisation. So I would play everyday and improvise and I happened to have the tape recorder on and out that whole first verse came. Unrelated, by the way, to the idea. I'm not a very fast writer. I'm very slow. But sometimes you get chunks of things. And that whole thing came out, and I was kind of in that zone, out of my own way, when the line "Don't patronize me" came out. And I immediately thought, "Oh, you can't say that in a song." And the minute I thought, "You can't say that," I came out of that zone and I was back into my own stupid songwriting self. So that's as much as I had. I hadn't even thought about the uptempo version. But somewhere in that day, I began to connect that phrase "I can't make you love me" with that verse. And at that point, I thought, "Hmm" because when that verse came out, a lot of that melody came out, too. So I called Allen and I said, "Allen, what are you doing? Come on over!" and he came over and we said, "Yeah, this seems to work. As weird as that is, it seems to work."
SHAMBLIN: After we finished the song, Mike didn't demo it for weeks, if not months, and I knew — at least I felt — that it was the best song I had ever been a part of in my life, and I think Mike felt strongly about it, too. I kept saying, "Mike, have you done a demo of it yet?" and he said, "No, I'm not emotionally up to it." He said, "When I sit down, I really gotta be emotionally up to it." And then one day, he called and said, "I got it." So I immediately dropped everything and rode over to his house and listened to that. I was knocked out. So that's what he sent Bonnie, just a piano and vocal.
Mike Reid's demo for the song, made public for the first time…
After opening some shows for her in the late '70s and contributing a song to Nick Of Time, Reid had become friendly with Raitt. When he finally got the demo for "I Can't Make You Love Me," he sent a cassette and a handwritten note to her PO box address.
REID: I remember when we finished the day, saying this specifically to Allen: "Allen, there are only three places I can think of to go with this song. Bette Midler, Linda Ronstadt, or Bonnie Raitt."
SHAMBLIN: My publisher asked me, "Who do y'all hear it for?" Halfway through the writing of the song, [Mike and I] had a long conversation about Bonnie. I said, "We're thinking Bonnie Raitt or … we don't know." I think I might've even said Rod Stewart. I definitely was thinking somebody pop, outside of Nashville. But really, Bonnie was the focus.
REID: It took me a while to demo that thing. I just tried and I couldn't find the emotion in the thing. It took me a good six weeks.
BONNIE RAITT (SINGER): I heard through the musicians' community what a great singer and songwriter [Mike] was, so I had his solo album and that's where I got the first song ["Too Soon To Tell," from Nick Of Time]. And we became friends after Nick Of Time and he and Allen sent ["I Can't Make You Love Me"] to me first and I was just knocked out at his own demo of it, because I'm a fan of the way he sings.
REID: I worked in a dark basement and I had a phone line down there. I'm down there working, and my wife sticks her head in and says, "Hey, you're gonna get a call, don't screen it. Pick it up." The phone rang and it was Bonnie. We talked for a long time, just about life. My memory is that she wasn't immediately "Yes, yes, yes, I'm gonna record that." She had a spot for a ballad on that record and there was another song that she loved and I know the song and it's a truly great song. So she said, "Would you mind giving me a hold on that?" and I said, "No, absolutely not, of course." That means you're not gonna show it to anybody else.
SHAMBLIN: A couple weeks later, I came in to [Hayes Street Music, my publisher] and everybody was excited and I said, "What's going on?" Back then, we had voicemail. It was a phone call from Bonnie. She had called late the night before and said, "I heard 'I Can't Make You Love Me.' Please tell Mike and Allen that I love the song and I think I want to record it." I actually still have that recording of that voicemail in my basement in a box [laughs]. Yeah, it's one of the most exciting things that have happened to me.
RAITT: I knew it was a really special song and the most special one I was going to be able to record.
DON WAS (CO-PRODUCER): Bonnie got it and played it for me, and you just knew, you know? It was beautiful. If you heard Mike's demo, it lays the groundwork for the way we treat it. He had these kind of Celtic voicings that he does on the piano that just — that alone will make you cry, forget the lyrical content [laughs].
RAITT: "I Can't Make You Love Me" was so clear to me, the match of my way of singing and my way of approaching that music — Mike and Allen and I were completely in sync on that one. So he could have sent it to any number of people, but I'm really grateful that because of my connection with him — and because I'm such a fan of the way he sings and the way he writes, and of Allen's too — I was really grateful he sent it to me first.
REID: How often in your songwriting life do you have the absolute perfect artist record the song?
Raitt had teamed up with Was and engineer Ed Cherney once more for Luck Of The Draw. They worked on "I Can't Make You Love Me" in what was then known as Ocean Way Recordings, but has since returned to its original name United Recording Studios. It's a studio loaded with history: Coltrane, Madonna, Sinatra, Michael Jackson. The list goes on. For Raitt, the crew was small while working on "I Can't Make You Love Me" — her, Was, Cherney, her bassist James "Hutch" Hutchinson, Tony Braunagel on drums, and Bruce Hornsby guesting on piano.
WAS: It was in Studio B, where Sinatra cut "It Was A Very Good Year" and a lot of his great songs. His office Reprise Records was upstairs. It still looks essentially the way it did in the sixties.
BRUCE HORNSBY (PIANIST): I played on a Bob Dylan record in the same room and a Bob Seger record as well.
WAS: It's one of the great rooms of all time but it was a chaotic afternoon. Lenny Kravitz was in the front room. Someone was trying to do like, another "We Are The World" in Studio A in the front.
RAITT: I knew that I didn't want anybody else in the room while I was singing. I can't perform if people are standing there watching me, so when we're cutting tracks, it's just the engineers and me, it's not like a party.
WAS: There were all these people, all these artists that were running around, crowding the hallway, and people were wandering down who knew Bonnie.
RAITT: I found out afterwards there were other people that wanted to come in, but [Was] shushed them. I wouldn't have been able to do a track with people watching. It's just too personal.
WAS: With Bonnie, we used to make demos of everything that either featured her playing the piano or her playing the guitar. We had this principle that if she couldn't make the song work from one instrument, then having a band with a great arrangement wasn't going to change things. So we only did songs where we cut one instrument demos that floored us. In the case of "I Can't Make You Love Me" she didn't want to do that because there was something that she was going to tap into in her own life that we never discussed. She just wanted to do it one time and go into the truth, and she knew that would diminish with each subsequent take.
Aside from Raitt's vocal performance, the most celebrated and iconic element of the song is Bruce Hornsby's piano part. Raitt called Hornsby and asked him to play on it, to which he immediately agreed.
RAITT: I couldn't think of anyone more amazing than Bruce Hornsby to play on it because I'm as much a fan of him as I am of anybody. I mean, people have asked me "If you had one musician you could take on a desert island…" It would absolutely be Bruce Hornsby. There's just something about — not to mention his great personality, how funky he is, and how his chops are incredible — but the way he approaches ballads and the way that he voices chords and the way he plays just moves me like nobody else. There wasn't any question in my mind.
HORNSBY: Bonnie called me and asked me to play on it and the only demo that existed in my memory was the songwriter's demo, by Mike Reid. So it was very simple. She called me and asked me to be a part of it. Mike sent over the cassette.
I mean, people have asked me 'If you had one musician you could take on a desert island…' It would absolutely be Bruce Hornsby.
ED CHERNEY (ENGINEER): The thing about the demo … I knew we weren't going to cut it like that. But there was that piano lick. I knew we were gonna base it around that

.
HORNSBY: There's a little lounge that was dark late at night before the session. I remember sitting with the piano in there and there was no one in the room, so I learned the song and I changed a bit of it.
CHERNEY: I don't know how much I can say about how much trouble it was to get Bruce to play the goddamn lick. I don't think we could get him to even listen to the demo.
WAS: It was kind of a point of contention for Bruce. He loved the song, but he didn't want to listen to the demo. He wanted to find his own way into it. He didn't want those songwriters' guideposts. Which, most of the time, is a foolproof plan. But in this case, what Mike Reid had done on the piano was so … it was just perfect, man. We went through it a couple of times, and we said, "Look, no disrespect, but you really gotta listen to the demo." And of course, when he heard it, he knew exactly what was going on. Bruce added something incredible to it. He elevated it to a new level, but he built on the foundation of the [Reid's] voicings and chords.
HORNSBY: I changed the chords around to suit my aesthetic or my style, I guess. I added my voicing to the mix. The way I move through the chords playing harmony … It's more about moving voices underneath the melody, voices meaning other tones and other notes in the left hand. The left hand moving in harmony with the right hand melody. It's clearly heard on the record right away.
CHERNEY: Finally, when we got him to listen to it, it came together. After he listened to the demo, as I recall, it came together in one take. It was a little like pulling teeth for a while. Sometimes you gotta be brave in the studio, and it just wasn't coming together. But everybody kinda got it at the same moment.
HORNSBY: My memory is that I recorded it live, with the bass and the drums, on the electric keyboard that starts off the record. So I recorded the basic track and then I overdubbed the piano. It was a very quick session.
CHERNEY: What Bruce is playing out in the vamp, it's just timeless. It took my breath away. When he got the part, it was a sigh of relief and it just made the whole thing coalesce. It happened so fast.
RAITT: I was thrilled that he put his own spin on it. I knew he would play it even if we played it almost exactly like the demo, but you don't have someone like Bruce come and play on something and expect him to copy somebody, you know?
REID: Hornsby signed that thing like crazy and I am eternally grateful he did. The intro phrase was mine, certainly; that came with the writing of the song. The melody is the melody. But Bruce really took the intro and he articulated what I wrote. He did it through the Hornsby filter, which really kicked it up to another level.
SHAMBLIN: I thought [Bruce's part] was transcendent. It was spiritual.
Once Hornsby's part came together, the sessions followed suit. "I Can't Make You Love Me" is essentially a piano and vocal song, akin to Reid's original demo. When people speak of it — particularly people who were involved in the making of the song — they speak in awed tones about Raitt as a singer, and of her performance of this song specifically. As the story goes, she recorded it in one take.
HORNSBY: Like so many things that end up being timeless or iconic, it happened pretty quickly. I wasn't there for long. We did a few takes with the trio, Bonnie singing and I did a take or two on the piano.
WAS: It's one take. I think that there were a couple of lines where she started crying so those were the only things that we had to go back and punch. Everything else was live as it happened.
RAITT: It's a pretty devastating song to sing more than once [laughs]. I mean, maybe other people can sing ballads more than once. I really waited to know that I was gonna be in there with Bruce, and we gave it a couple of stabs and there were things that weren't working as well. We ended up bringing in Tony Braunagel, who played in my live band. He came in and had never even heard the song before, and he played some brushes and kept the beat. I just wanted to be able to sing to Bruce playing this beautiful song. I didn't have a rule about it being one take, it's just that we put so much into making that moment very special that there wasn't any reason to do it again. Plus, I took me a minute to recover from how sad it was.
CHERNEY: I fucking cried. I'll tell you, I was in the control room. Don Was was in the control room, and I think her manager, Ron Stone was in the control room. I think it was just the three of us. And the first time we ran it down and she sang it live like that … my heart went up to my throat and my eyes filled up with tears. It was so convincing, it was so real. I didn't want Don and Ron to see me being such a schmuck, crying like that.
WAS: I will never forget that because I, you know … truth is I get choked up thinking about it. It was so emotional on such a myriad of levels but it has to do with something that is very hard to describe in the tone of her voice. I mean the song could go to the morose really quickly, right? But there is a strength combined with a vulnerability. There's still a sweetness in her voice. That is how I think of Bonnie too.
CHERNEY: I could feel her soul when she sang it. It was just one of those moments where the studio disappears, and the whole world disappears, and all that's there is the emotion of that thing. As far as I'm concerned, that's what great music and great art is. It just pulls you into the moment and the feeling and emotion of it. I felt like I could feel her heart.
WAS: Her performance was so vivid that I couldn't separate. It was not performance to me. I got really choked up because I didn't want Bonnie to suffer like that. It was like real life. It was like I was seeing something happen to the person I loved. It's really weird isn't it? It's like not being able to separate an actor from a role that they're in.
CHERNEY: It's going down and I'm whimpering like a little baby and I didn't want Don to see me like that, but I do remember that the take was done and we were so moved that all three of us went in separate directions to gain our composure, because I think those two guys were affected the same way but we didn't want each other to see that we were that soft or … maybe a little embarrassed by it. I know I was. I kinda had to go out in the hall, I think I went outside for a few minutes to get my composure back.
RAITT: I knew at the time when I finished singing it that I thought we had it. You know it when you got it, especially when it's a collaboration. Like what was going on with Bruce, where it's performance. It's not just playing the song — I'm singing too, we're playing off each other.
WAS: It wasn't accidental. It's not like you stumbled on something. She knew how to inhabit the song and make it hers. It wasn't something left up to chance, but it was monumental. I just knew that I was hearing one of the great vocal performances of all time. I knew it mainly because I couldn't … my reaction was "Show me the guy who was doing this to you and I am going to fuck him up." I wanted to protect her.
REID: When I got it, I got in my truck and went down [to see Allen] and we put it in and we were surprised. We were thrilled that it was Bonnie and I knew Nick Of Time was her breakout album. I knew what it meant to have that woman sing something, you know? I don't know that it exists anymore. Through various generations, there are artists that validated you as a writer. I'm sure in the Fifties, if you got a Frank Sinatra or Tony Bennett cut, it was, "My God!" Bonnie is an artist of that power. When Bonnie Raitt decided to sing something, whether or not it was a single release or what, it just made you feel more like a writer.
After they got the basic recording done, they set about adding overdubs and embellishments to the song. (One of those that remains on the track was a Hammond B-3 organ part courtesy of Tom Petty & The Heartbreakers' Benmont Tench.) As they tried to finalize the song, they knew something was off now. Eventually, they realized they needed to strip the track of many of the overdubs they'd layered onto it.
REID: Allen and I were surprised because the record was so sparse. I — in my whorish, commercial part of me — thought it would be "Wind Beneath My Wings" … a big, giant production.
CHERNEY: Pretty much the way we had mixed it was the instruments on the floor that afternoon. We put some percussion on it, we did some background vocals with the guys from Was Not Was. I remember when I mixed it, I was alone at Conway Studios in Studio City. I had tried to mix it and I had tried to keep all the elements we had recorded, thinking, well, "We want all these things." But it was never feeling as emotional as that [first] time. It was one of those LA rainstorms. It was pouring rain that night. I nailed the mix that night, I knew I had it. I had been wrestling with it, because I kept trying to use all the elements and finally just getting rid of everything and going back to that original thing. I think it was probably about four in the morning, raining, and I was alone. It was just one of those nights. I remember just being drained. I knew that I got it because I got to that sadness again. [laughs]
REID: [It was] unquestionably more powerful. Look, there's no way around the fact that it's a song of intimacy. This is an intimate song, and to do anything else to it other than that … Don told me — I don't know if he'd remember saying this to me — that they had a lot more on that record and when they mixed it, they thought, "My God, what happened?" And I said, "Well, what did you do, Don?" And he said, "We just started pulling faders down."
CHERNEY: We started putting production on it. It took me a minute to figure out to get rid of all that stuff. It didn't have that emotion anymore. I started hearing the work we were doing instead of the moment of somebody bearing that soul.
REID: At that point, [Was] taught me a great thing: He said, "You know, with an artist like Bonnie, everything you do on the record, everything you do as a producer, you have to ask yourself, 'Is this gonna enable the listener to have more of an intimate relationship with this artist or is this gonna put something unnecessary between the listener and the artist?'" It's such a smart observation. And there was nothing between the listener and her on that record.
CHERNEY: All that other extemporaneous stuff got in the way of it. I was trying to get back to that feeling, that total feeling of empathy for her and that deep sadness, that deep feeling of that loss.
SHAMBLIN: I was knocked out. From listening to her previous album, I was expecting it to be more produced, you know? I don't know how to say it. Bonnie served the song.
REID: It is a natural impulse to think that more is more. And it takes real balls, as those people had, to realize that more might be less.
Even with Raitt's surprising latter-day commercial success and even with other hit singles recently under her belt, "I Can't Make You Love Me" wasn't exactly a song built to conquer the pop charts of 1991. Yet it became another significant pop hit in her career, hitting the Top 20 of the Billboard Hot 100.
RAITT: I don't make records to see whether they get played on the radio. There's a format that always plays me, which they've called ten different names over the years, but it's where Delbert McClinton or John Hiatt or John Prine or Emmylou Harris … we're now called Americana, the last fifteen years. Roots music artists, there's a whole bunch of us that got played on what would be called "album-oriented rock." FM radio in the seventies started playing groups like mine and they don't just play singles so I always had a parallel career before Nick Of Time hit.
WAS: I knew ["I Can't Make You Love Me"] was powerful but I also knew that it defied every convention of what a pop record was in 1991. Although we had experience with Nick Of Time, our goal was to make the money back and being able to get to a next album. So to sell seven or eight million of them … it was so different from the popular music of that moment. It paid no respect to fashion whatsoever. So that was pretty shocking, but there just weren't records like "I Can't Make You Love Me" on the radio then.
RAITT: The Grammy win pushed [Nick Of Time] over into the pop chart, so it made a huge difference, even though the record had sold a million even before the Grammys. Luck Of The Draw was the follow-up record and we had our first hit with "Something To Talk About" and then the second single was "I Can't Make You Love Me." So we already had a nice bed of crossover onto mainstream radio, and it didn't impact how we cut the songs. I cut my music according to what feels and sounds good to me and there's always been a radio station that will play it.
CHERNEY: I don't recall us ever thinking we were trying to make a hit or trying to make something for radio. I just remember trying to make it musically great and not really worrying about anything else. I think that's why those records we did together did so well. We weren't pandering.
RAITT: It was just a surprise for a few years there, we actually got played on pop radio. None of us had any idea it was going to be that big a hit.
WAS: It's one of those performances that is so powerful that it changes the definition of what the popular music of the time is. They played it on pop radio stations.
SHAMBLIN: I'd be lying if I said I was surprised by ["I Can't Make You Love Me" becoming a hit] because I saw the impact the song was having on people and I felt like Mike and I had been given a gift, the song, that touched a primal place in people's hearts. It was universal. I was so overwhelmed to be a part of the song when we finished it, and then to have Bonnie record it. If it would've stopped right there, I would have been happy today, because it was born. Bonnie gave birth to it. She brought it into the world and gave it life in the best possible way. So anything after that was just a huge blessing. I'm just thankful for it all.
In the years since the success of Luck Of The Draw and "I Can't Make You Love Me," the song has taken on a different stature. It's become a standard of sorts, perennially covered by stars like George Michael, Prince, and Boyz II Men, and younger artists like Adele, Katy Perry, Bon Iver, SOAK, and Allen Stone. It's taken on a different kind of immortality than just being a big song from a now-legendary artist. It's one of those moments when a track becomes part of the popular lexicon: brought into the world by a particular group of people and inherently always defined by them, yet also somehow much bigger than what they did twenty-five years ago.
HORNSBY: I [play it at] my solo concerts and here is why. My solo concerts are musically, harmonically adventurous outings and I regularly inflict so much dissonance on my poor unsuspecting audience that I try to balance that with songs that they know so since I am related to this, since I am part of the record.
ALLEN STONE (PERFORMER): It's difficult to break down exactly what draws one to a song. There can be such a precise science to the gravity of specific pieces of music. Time, place, chord progression, singer, tones. It can all be put under a microscope. Every time I hear Bonnie sing that song though it feels right.
SOAK (PERFORMER): For me, it's the ultimate love song, because it describes so much and everybody can sympathize with it. The whole meaning behind the song is beautiful, but just the melodies in it, and the structure of the song … it's the most incredible chorus ever.
KATY PERRY (PERFORMER): I rarely perform covers because I enjoy sharing my personal life stories when I sing. "I Can't Make You Love Me" is an exception because it strikes such a personal chord in me, and in everyone who hears it.
SOAK: When we were recording, for me the main thing was just singing it as if it was my song. It's the most stereotypical thing, but feel it as you're playing it. I put myself in those shoes.
STONE: I just wanted to sing a song that I really loved. Now if Bonnie had been in the audience, yeah, I would've been shitting myself.
SOAK: Any great song can be played on one instrument. Transposing it to guitar was easy. I think I wanted to get the soul of the song. The recording is just straight-up vocal and guitar because we didn't want to clutter it with any other instruments or any other melody. It didn't need it. I just wanted to be as honest and open as possible. Sometimes I nearly dread playing it at the end of shows. When I play it, I think of ways the lyrics have happened in my life, situations like that have happened around me. To play it, and put yourself in that position, can be really emotionally draining and quite scary as well, to be that honest with people.
STONE: There is a lot of space in that song. A lot of room for the vocal to shine. Those are always fun songs to sing. When you have room and space to dance with your voice.
HORNSBY: Bonnie is one of those singers that people might refer to as a "phonebook singer." She could sing the phonebook and would give you chills. So when I'm singing it, the main thought that is going through my head is "Come on, do better!"
SOAK: When I was a bit younger, I stumbled upon the Bon Iver cover of the song on YouTube. I remember hearing it and was amazed at how simple and straightforward the song was, but how incredible of a song it was. After I heard his version, I looked up Bonnie Raitt and got into all her stuff. It was my first introduction to the song.
REID: I mean, I don't even know what to say other than it's a beyond delight, or beyond meaningful, that a kid addresses that song, that that song has tended to have a life across generations.
STONE: I really like Bon Iver's version. The sentiment he invokes is very special. He takes his time. Presents the song through his own lens. I really dig when an artist can take something, add a bit of themselves to it but also not take away from the original.
RAITT: [Justin Vernon's] was a total surprise. Somebody sent it to me, and he put a little bit of "Nick Of Time" on the end of it. We became friends right after. I called him within a couple of days, it was great. We just lost Prince, and I thought his version was very beautiful.
WAS: Prince cut a version of it and you listen to it for a while and he's such a great singer and you can marvel at the technique but then he gets to the vamp and he says something like "Come here, baby, I am going to sex you up," or something like that. He's got no idea what the song is about. I have never heard a guy who can sing it. I don't know if a guy can sing the song.
REID: Somebody told me George Michael sang "I Can't Make You Love Me" on Unplugged on MTV. Not long after that, we're sitting here, my wife and I, flipping the channels, looking for something, and we go across MTV Unplugged and there's George Michael! And I thought, "Wow, this has to be the show where he's gonna sing that." And damn if the next thing he didn't sing, he said, "Well, I'm gonna sing one of my all-time favorite songs. It was recorded by the wondrous Bonnie Raitt. And it was written by … well, actually, I don't know who wrote this." [laughs] I laughed, and my wife got mad, so I didn't have to. She said, "He should know that! He should know that!" I said "No, no, no." To know that the song lives in the world and people don't know who wrote it, I'm good with that. I'm good with that. I'd rather that than people know a bunch of songs you wrote and no one can remember them. If I disappear and no one has a clue about my name, I'm good if I know somewhere, someone is singing that song.
RAITT: I've heard [Michael's] version. I have not heard all the versions that I know there are, but I'm always fascinated. I'd have to say right up there was a live version that Aretha Franklin did. I was in the audience and she stopped and said, "I'd like to sing a special song for somebody in the audience tonight" and she proceeded to sing "I Can't Make You Love Me." She's my all-time favorite female singer, so, you know…
REID: A legendary jazz-pop singer, Nancy Wilson, did a fantastic, gorgeous rendition of that song. There's an R&B singer named Tank, great version. According to [Shamblin], there's been over 550 covers of that thing.
CHERNEY: I know a lot of great singers really quote that as a benchmark for a ballad. I don't think anyone comes close to what Bonnie did.
SHAMBLIN: I don't want this to come off as dismissive of anybody else, because I'm really grateful, I'm thankful, but there are actually versions, like Bon Iver's … someone told me recently that they thought that was the recording. They're young, eighteen years old. So that's the version they're familiar with. And I said, "Well, you gotta go hear Bonnie Raitt's version." It's touched people in a way where they've wanted to cover it. So the breadcrumb trail always goes back to Bonnie when I start talking about covers.
HORNSBY: I can see why it's covered. It's a truly great song. I think that most people who listen to popular music of any style — and this is a generalization — but most people are looking for a great song sung well. This is a great song sung amazingly by one of the great singers, so that's how I would describe this song's enduring popularity.
REID: I've been in restaurants where people have butchered it at a piano and I'm touched by it. I love anyone who tries to sing it. I don't care if they do it well or not. [laughs] It's beyond me, the life of the song, for it to have this long, slow climb up the mountain, which means I think it'll be around for generations. For any writer to have the capacity to plan something like that would be idiocy. I'm along for the ride.
Reflecting on the scope and reach of the song as it turns 25, many of those involved in its writing or recording are still half-speechless when it comes to summing up their experiences. It still comes across as something that none of them ever expected, making them all the more grateful and stunned that it happened, and that the song continues to resonate with people across generations or genres.
PERRY: I can't believe we're celebrating it's 25th anniversary. This is timeless songwriting that never goes out of style.
STONE: It's amazing. I saw her perform that song a couple months back and to this day she sings it with conviction. Bonnie's been singing that song for several decades and can still sing it with sense and emotion. That is monumental, when the writer and singer can believe in and present a song years and years after it's been written and given to the world.
WAS: Her interpretation of the song, like a jazz musician, evolves nightly. I just heard her sing it live a couple months ago and it was just incredible. She keeps finding nuances and changing the phrasing a little bit, and you see a difference.
HORNSBY: We just played this together [a few] weeks ago at the Berkeley Theatre and it was beautiful. I love doing it with her and I think she felt the same.
WAS: There's a strength in the way that she sings it on the record. Like she's saying "I can deal with this." It's not weepy. It's not mournful. It's not woeful. It makes you admire the singer. You can tell that it hurts but that she's got the strength to deal with it. It's a really exotic blend. I don't think she ever sang it quite like that but I wouldn't even dare to compare performances because I was so moved by the most recent interpretation I heard this year, which was totally fresh and equally emotional.
HORNSBY: Well I've done a lot of records through the years and I also cite that as being possibly being the record that I have played on for another artist that I am the most proud of. And Bonnie and I are like brother and sister, but I feel like she has been a big sister of mine for 28 years.
CHERNEY: It's a little like it happened to somebody else. It's one of those times where everything comes together … it's one of the most perfect-sounding songs I've ever worked on. And I've been doing this over 40 years.
RAITT: Every interview, they say, "How do you feel about the impact that the song has had?" The Voice, or American Idol … Carrie Underwood auditioned with it. I think that's either what she auditioned with or she sang it on the show. There's a lot of young people that are in their early twenties and through their forties that found me because of that song and, I mean, what a great legacy to have such an incredible bunch of different age groups come up and tell you how much the song has meant to you. I check in my luggage at the airport and some guy goes, "Hey! 'I Can't Make You Love Me' is the only song that makes me cry."
WAS: I didn't write it and I didn't sing it. I didn't even play on it. But strangers used to come up to me in airports. Like a guy would come up and say "My wife just keeps playing the song over and over looking out the window and crying." [laughs] Women would come up and say "It's going pretty bad in my life and I didn't know how to contextualize it, but that song makes sense out of it." That went on for at least ten years. Like, total strangers. That is your goal, really, to help people understand their own lives through music. Bonnie probably got to experience it by going out and performing it live in front of audiences every night.
RAITT: The number of people that have written me letters saying that they've never seen their husband in tears until they watch him watch me sing that song in concert … it just makes me feel very, very proud and very grateful.
CHERNEY: To this day when I hear it, I'm still moved. They had the audio engineering show in Los Angeles a couple weeks ago and I was invited. JBL was showing off some of its speakers and they invited me to come in and I played that. The breath came out of everybody at the same time. I was still moved, and everybody in the room was moved, and, boy, it made those speakers sound fucking great, too. [laughs]
The number of people that have written me letters saying that they've never seen their husband in tears until they watch him watch me sing that song in concert … it just makes me feel very, very proud and very grateful.

REID: You know, it's an enormous, enormous gratitude. I'm sorry, I'm entering old age, and, you know, I wanna be as clear about this as I can: it's gratitude, and it inspires what I genuinely hope is an authentic humility.
SHAMBLIN: Mike and I have talked about it. It feels like the world's song. It came through us and it's like having a baby or a child that grows up to do something really great. All you can do is be proud of your child, and thankful.
REID: I am constantly, as a songwriter, in my own way. When I can get out of my own way, those things that want to be said, the ideas that are in the world, are there. So when I hear it's a young kid that's singing that song, I don't even feel … I mean, I know we wrote it and it came out of us, but really, at this point, we don't really walk around feeling as though we're the writers of that song. It just had its own life.
CHERNEY: I'm so honored and just so proud of being part of the records we made, me and Don and Bonnie. It was a real special time. We were younger, and when you're doing that, you think, oh, you can do that any time. But not understanding that this is a real special moment in time that is probably never going to happen again in your lifetime.
WAS: You just knew it, man. Once we cut it, we knew that once something like this comes along — if it comes along once a decade, you're lucky. We knew that that would be tough to follow. I don't think we were all that daunted about following up Nick Of Time. But there was something about that song, "I Can't Make You Love Me." I knew it was gonna be a while before somebody wrote something else that was that good.
"I Can't Make You Love Me" Stuns As Bonnie Raitt Channels Heartbreak At Grammys
34th Annual Grammy Awards, 1992
Written in 1990 by country music songwriting giants Mike Reid and Allen Shamblin, 1991's smash hit "I Can't Make You Love Me" became one of Bonnie Raitt's most successful singles to date, hailed universally by critics for the audible ache in her voice as she details the heartbreak of being the loser in a one-sided relationship. Featured on Raitt's Grammy Award winning album Luck Of The Draw, "I Can't Make You Love Me" may not have taken home a Grammy at the 1992 Grammy Awards, but it definitely stole the show when Bonnie took the stage that night with piano accompanist Bruce Hornsby and for nearly 5 minutes rendered an audience full of musicians, songwriters and industry professionals silent.
Sitting on a stool beside the piano and bathed in spotlight, Bonnie's pain is real and it's up close and personal for the entire world to see, finally giving a face to what Steve Hochman of Los Angeles Times hailed the song as "one of Raitt's most elegant tracks" in a performance that wowed with both its quiet, austere setting and emotionally charged subject matter.