After winning a 2023 Grammy Award for song of the year, Bonnie Raitt reveals which artists have inspired her throughout her legendary career.
Bonnie Raitt took home a Grammy on Sunday for song of the year, surprising everyone watching, including Raitt herself.
The singer-songwriter was in a category stacked with younger, mainstream popular artists, including Taylor Swift, Lizzo, Adele, Harry Styles and Beyoncé. But it was Raitt who took home the trophy for her song, "Just Like That."
After first lady Dr. Jill Biden announced her as the winner, the 73-year-old looked completely shocked.
When she took the stage for her acceptance speech, she remarked, "Oh my God. I'm so surprised. I don't know what to say. This is just an unreal moment."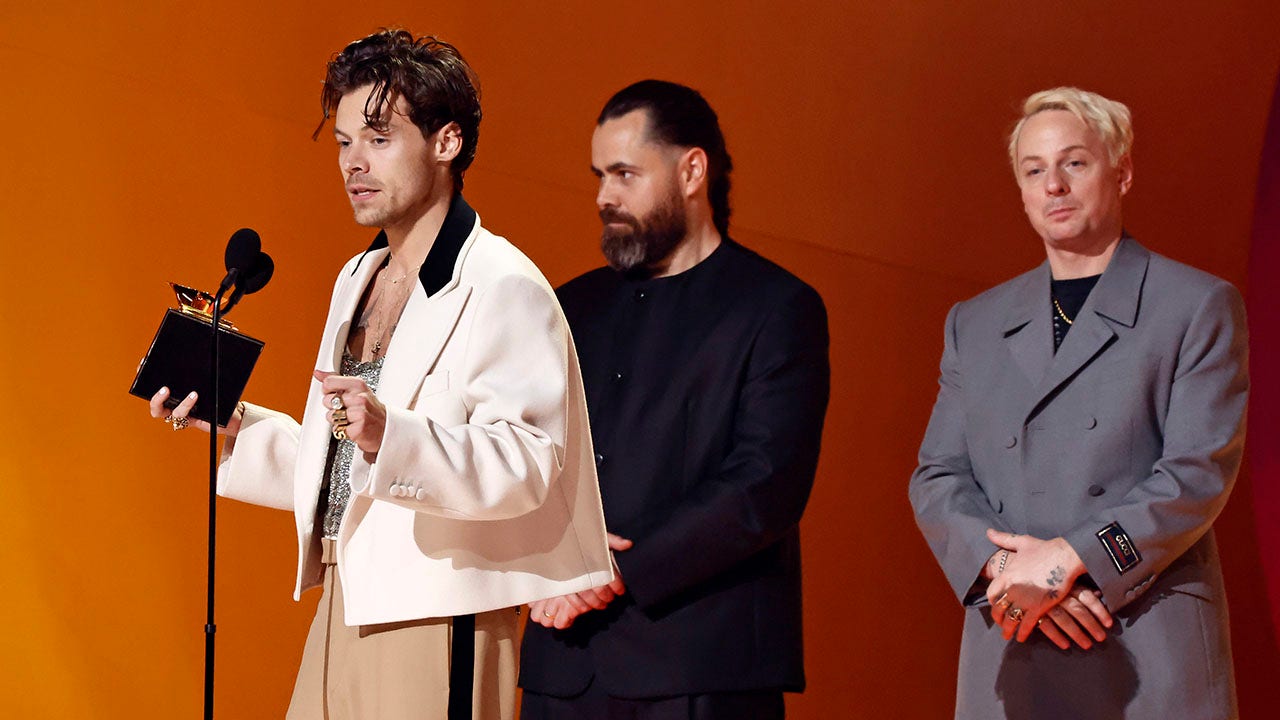 Grammys 2023 winners list: Harry Styles wins big, Beyoncé breaks record
Harry Styles won Album of the Year and Beyoncé broke the record for most Grammy wins. Here's a list of Sunday night's top winners.
She added, "I don't write a lot of songs, but I'm so proud that you appreciate this one and what this means for me and for the rest of the songwriters who I would not be up here tonight if it wasn't for the art of the great, soul-digging and hard-working people that put these songs and ideas to music."
On Monday, Raitt took to Twitter, admitting she's "still reeling" from the win. "So grateful to everyone who helped bring me to last night," she wrote. "Thanks to the @RecordingAcad members who voted for me; to all the members of our mighty @Redwing_Records and support team: to my band, our brilliant engineer, Ryan Freeland.."
She continued, "and to my wonderful road crew—I thank you all for helping me get our music out to the world. And to all the friends, family and fans who lift me up with their steady love and support.
"And lastly, to @JohnPrineMusic and all the songwriters who keep inspiring and giving us the joy of sharing their music. I'm just bowled over.." Raitt concluded.
I'm still reeling! So grateful to everyone who helped bring me to last night. Thanks to the @RecordingAcad members who voted for me; to all the members of our mighty @Redwing_Records and support team: to my band, our brilliant engineer, Ryan Freeland…

(1/4) pic.twitter.com/FnZC74lbSw

— Bonnie Raitt (@TheBonnieRaitt) February 6, 2023
Sunday evening marked the first time Raitt has ever been nominated as a songwriter.
In an interview with the New York Times shortly before the Grammys, Raitt said, "I put my heart and soul into every record, and I never know which ones are going to resonate. But I can tell people are really moved, looking out there in the audience."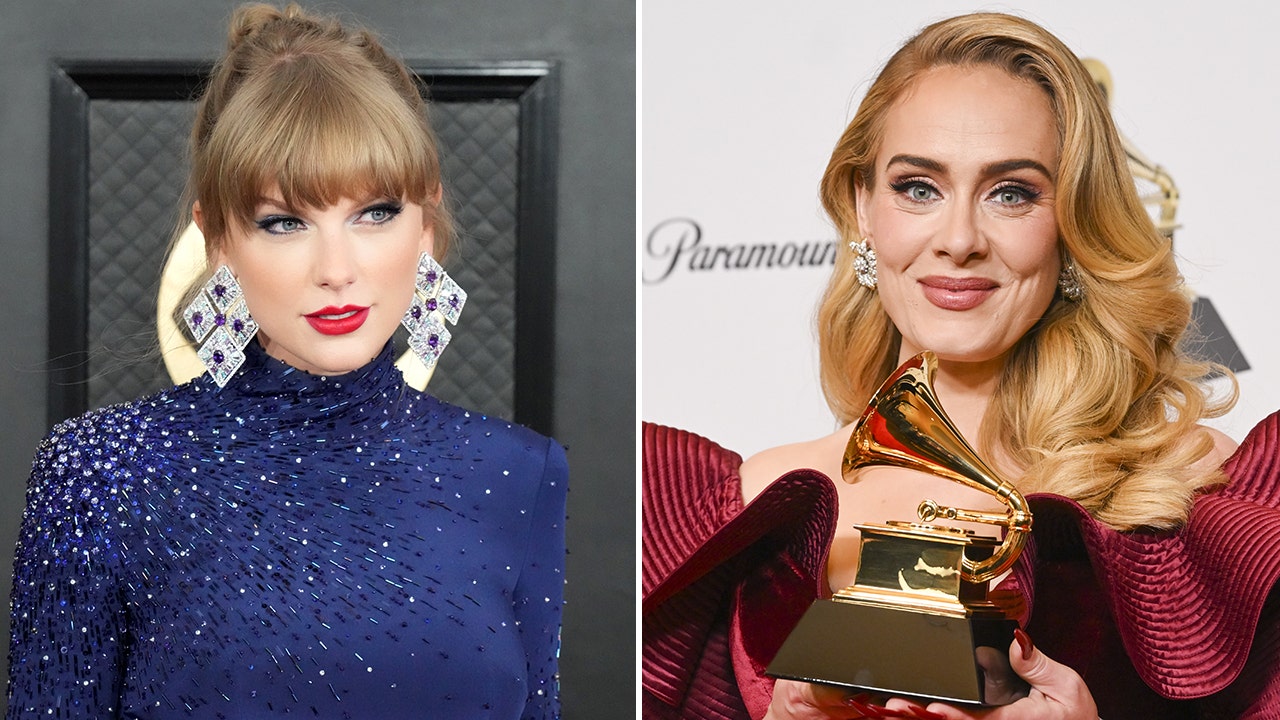 Beyoncé, Taylor Swift targeted in Grammys monologue; host Trevor Noah makes Adele's dreams come true
Trevor Noah praised Taylor Swift and Beyoncé, while also making Adele's dreams come true as he opened the 2023 Grammy awards at Crypto.com arena in LA.
Earlier in the evening, she earned two additional trophies: best American roots song for "Just Like That" and best Americana performance for another song, "Made Up Mind," giving her a total of 13 Grammy wins over the course of her career, including a lifetime achievement Grammy in 2022.
Backstage at the Grammys, Fox News Digital spoke with Raitt in the press room where she shared the inspirations behind her music. "Starting in my 20s, people like Muddy Waters, and you know, til the end of his life, BB King, just sticking with it and keeping his band working," she said.
She added to her list, including, "My dad. Tony Bennett. Aretha Franklin, Ruth Brown. All the Motown women … And to this day, touring with Mavis Staples is one of my absolute great joys and honors, because she has been, since I was 16 years old, such a hero to me. So, I would have to say right up there is Mavis Staples."
Viola Davis joins elite group with Grammy Award win: 'I just EGOT!'
Viola Davis attained EGOT status Sunday as she earned her first Grammy Award. The prestigious honor is given to those who have received a Emmy Award, a Grammy Award, a Tony Award and an Oscar.
Raitt was born into a musically inclined family. Her father was the late musical theater star John Raitt, known for his roles in productions like "Oklahoma" and "The Pajama Game."
According to her official biography on her website, Raitt discovered her interest in blues at 14. A few years later, she moved east to attend Harvard, where she explored her passion for the genre at local coffeehouse gigs before dropping out to pursue music full time.
As she built an audience and drew attention for being, as her website says, "the young red-haired blueswoman," she opened for several famous blues musicians, including one of her inspirations, Muddy Waters.
She has expressed how grateful she is for the chance to speak with Waters and others, saying on her website: "I'm certain that it was an incredible gift for me to not only be friends with some of the greatest blues people who've ever lived, but to learn how they played, how they sang, how they lived their lives, ran their marriages, and talked to their kids."
She added, "I was especially lucky as so many of them are no longer with us."
Raitt released her debut album, the self-titled "Bonnie Raitt," in 1971 to critical acclaim, and over the next several years she released eight more albums, featuring her signature blend of blues, rhythm and blues, and rock-influenced guitar and vocals.
In 1989, she found mainstream success with her album "Nick of Time."
"Nick of Time" earned Raitt her first Grammy wins, including album of the year, best rock vocal performance and best female pop vocal performance for the title track.
The album was so well received and impactful that in 2022 it was selected by the Library of Congress for preservation for it being a "culturally, historically, or aesthetically significant" work.
But "Nick of Time" wasn't just significant for Raitt professionally. Before the album's creation, she injured her hand in a skiing accident, and in the time she took off to heal, she also quit drinking.
In a 1989 interview with the Los Angeles Times, Raitt said, "It was almost like I wanted something to happen that would get me off the road because I couldn't get on any kind of healthy program when I was spending six hours a day on a tour bus, and it seemed like every aspect of my life was unraveling."
Three years after the success of "Nick of Time," she scored her biggest mainstream hit with the Grammy-winning single "Something to Talk About," which earned her a trophy in the best female pop vocal performance category in 1992.
To this day, Raitt has worked continually, either in the studio or on the road, leaving little time for a personal life.
She married "Caddyshack" star "Michael O'Keefe in 1991, but the couple divorced eight years later.
Raitt also chose to not have children, instead focusing on her career and causes she cares about. In a 1998 interview with the New York Times, she said, "Having children is an incredible commitment. That's why I chose not to. I feel that my job is to mother the causes that I'm involved in."
Those causes include environmental and social movements, as well as honoring the blues legends who have influenced her. She has financed memorial headstones for musicians including Fred McDowell, Robert Johnson and Elmore James.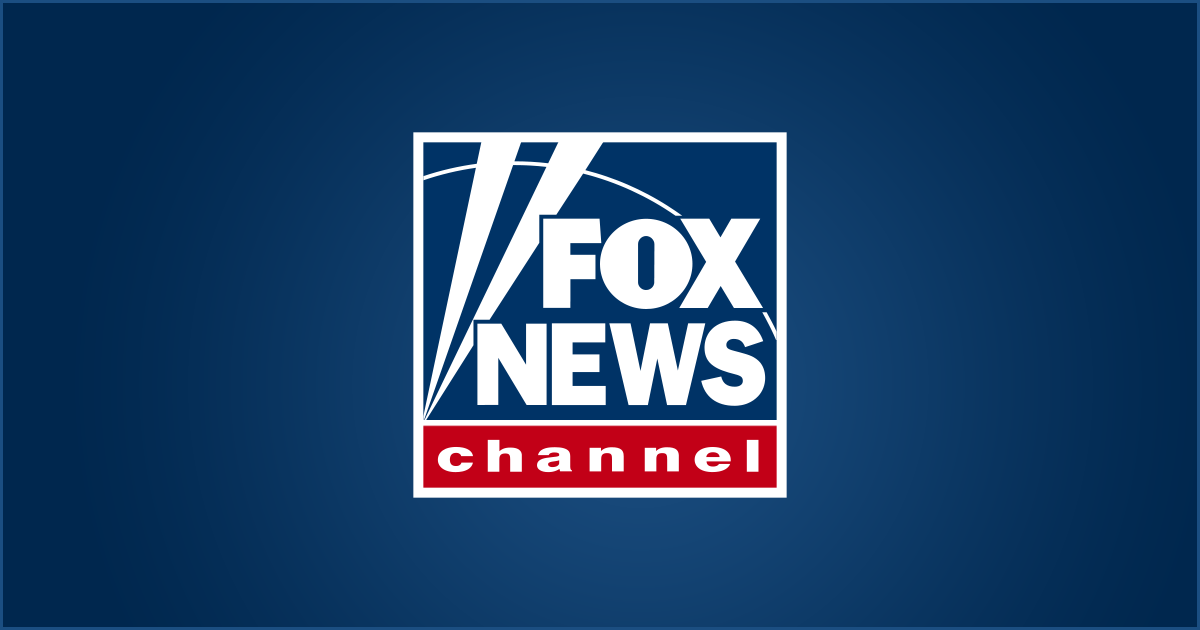 Apps and Products | Fox News
Watch Fox News Channel on all of your devices to keep up to date with the latest in news, politics, entertainment and more. On phones, tablets, wearables and TV, it's easy to stay connected anywhere.
In 2000, Raitt was inducted into the Rock and Roll Hall of Fame. In her speech at the ceremony, she said, "You can call it rock and roll … blues or R&B, to me, it's all the same. Nobody gets up here who wasn't obsessed, didn't worry their parents, didn't mess up their relationships, and if they did it right, probably their health as well. It's the thing that still drives me most and always will. I'm never going to get enough."
She also mentioned she hoped her induction "marks the beginning of a lot more women getting out of the kitchen and into the kick-a– fire."
Raitt stood out throughout her career as one of the few women to front her own band and play guitar.
Rolling Stone put her on its list of the 100 Greatest Guitarists of All Time, praising her skill as a blues artist and noting, "When guitar was still considered a man's game by many, Raitt busted down that barrier through sheer verve and skill."
She continues to inspire artists today — Brandi Carlile and Adele have both cited her as inspiration — and has no plans to slow down.
As she told Billboard in 2022, "I don't feel any urgency to finish."
Raitt already has tour dates listed on her website through October of this year.
Source: © Copyright
Fox News