2/14/2016 by Chris Willman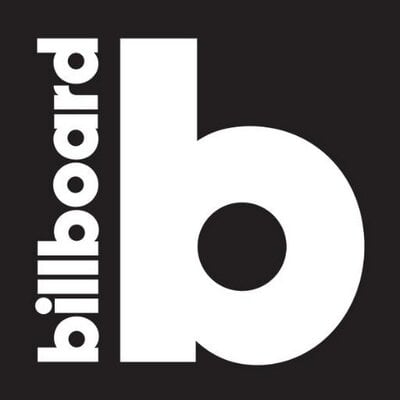 The loss of Glenn Frey is a heartache worth at least two nights. In advance of Monday's Grammy telecast salute to the Eagles' co-frontman, the Americana Music Association presented its own tribute to the singer Saturday night at the Troubadour, the "Sad Café" where the original Eagles first found one another roughly 45 years ago.
"This was the place where the s— happened, night after night," said photographer Henry Diltz, who reminisced about the band's fateful name change from the Beefeaters to Eagles, along with some desert- and peyote-fueled tales of shooting the group's first two album covers. Diltz was one of three contemporaries of Frey's on stage for the tribute, the others being Bonnie Raitt and "Peaceful Easy Feeling" songwriter Jack Tempchin. (Other members of the Frey extended family included manager Irving Azoff, who looked on from the balconies of the one-time country-rock clubhouse.)
Mostly, though, the love came from next-generation singer/songwriters — or next generation after that — including Brandi Carlile, Lee Ann Womack, Jack Ingram,frequent Jack White collaborator Ruby Amanfu, and ex-Civil Wars member John Paul White, who noted he was born the year one of his selections ("Most of Us Are Sad") came out.
Raitt was, not surprisingly, the MVP of the night, dueting with Carlile on "Peaceful Easy Feeling," contributing a slide guitar solo on "Heartache Tonight," and taking verses in the show-closing ensemble numbers. The next best thing to hearing Raitt covering the entire Eagles catalog would have been hearing her do a few solo numbers, but her collaborative efforts (as she played well with others) were the next best thing to that.
Song choices in the two-and-a-half-hour show included tunes originally sung by other members of the Eagles, with a nod toward the fact that Frey's name appeared with a co-writing credit on the vast majority of the group's material, and he was a key instigator behind songs that he generously allowed Don "Golden Throat" Henley and others to take the lead on, like "One of These Nights." White pointed out that "Most of Us Are Sad" had been a rare Frey solo composition written before the Eagles formed, even though Randy Meisner was handed the vocal reins on the 1972 debut album.
White fared perhaps best in effortlessly recapturing Frey's deceptively relaxed vocal tones, also taking on what remains arguably the Eagles' best ballad, the seemingly thousand-verse "New Kid in Town." (The Eagles: now there was a band that knew something about civil wars.) Amanfu didn't seem to have quite the same sense of Eagles history, failing to note that "Sad Café" was written specifically about the Troubadour, but she had her own personal take on the band's original '70s-era swan song — "I'm still in a generation that is inside the sad café, trying to change the world" — with an interpretation that was one of the night's particularly tender highlights.
Country star Womack admitted she was "very nervous — I'm gonna do my best," and showed it a little during an initial version of "I Can't Tell You Why," a melody that probably no one except Timothy B. Schmit should ever tackle. She regained her form during "Best of My Love," generously acknowledging JD Souther's principal writing contribution. Fellow Texan Ingram put a ramshackle spin on the rueful "Wasted Time" and rowdy "Life in the Fast Lane," joined for the latter by a house band that included the core lineup of the group Venice and a few veterans of the Eagles' group and solo tours.
Glenn Frey Grammy Tribute To Feature Eagles Members, Jackson Browne
Although that house band provided most of the backup, an early evening highlight had the Cedric Burnside Project joined by Shannon McNally for improbably fiery renditions of a couple of numbers from Frey's solo career. "Smuggler's Blues" played as an actual gutbucket blues… who could have guessed?
Filling the sentimental favorite role was Tempchin, the very un-rock-star-like guy who was the lone writer on the rock classic "Already Gone," and had a rare chance to sing it in front of a roaring band. "It's been a long time since I played here as the harmonica player in Longbranch Pennywhistle," Tempchin said, recalling the pre-Eagles band fronted by Frey and Souther. Preceding his solo acoustic version of "The One I Love," Frey's first post-Eagles top 20 hit, Tempchin recalled the night it was written.
"We knew each other for 10 years before we ever tried to write a song together," Tempchin said. "The Eagles went on a bit of vacation… He had rented a house in the Hollywood hills, and he had a hundred candles burning in there… I said, 'Glenn, what's with the hundred candles? After we write, do you have a date or something?' He said, 'No, man, that's (for) the muse. See, she's up there, and there's a lot of guys tonight trying to write a song, and we want to make sure she comes down and visits us."
At one point, Jackson Browne was rumored to take part in the Americana salute, which came together over the last 15 days, but he ended up being drafted to join the surviving Eagles for Monday night's tribute on the Grammys, which will also include Lady Gaga's salute to David Bowie.
Setlist:
Take It to the Limit — Venice
Who's Been Sleeping in My Bed — Cedric Burnside Project and Shannon McNally
Smuggler's Blues — Cedric Burnside Project and Shannon McNally
Desperado — Venice
I Can't Tell You Why — Lee Ann Womack
One of These Nights — Nicki Bluhm
After the Thrill is Gone — Jessie Baylin
Hollywood Waltz — Escondido
Wasted Time — Jack Ingram
Sad Café — Ruby Amanfu
Tequila Sunrise — Sam Outlaw
Best of My Love — Lee Ann Womack
Most of Us are Sad — John Paul White
New Kid in Town — John Paul White
Life in the Fast Lane — Jack Ingram
The One You Love — Jack Tempchin
Already Gone — Jack Tempchin
Peaceful Easy Feeling — Brandi Carlile and Bonnie Raitt
Heartache Tonight — Nicki Bluhm and Bonnie Raitt
Lyin' Eyes — ensemble
Take It Easy — ensemble
Source: © Copyright Billboard