In 2010, Bonnie Raitt was struggling with the loss of her brother and both of her parents. Now, 40-plus years into her career, she has channeled 'the dark stuff' into her most personal album.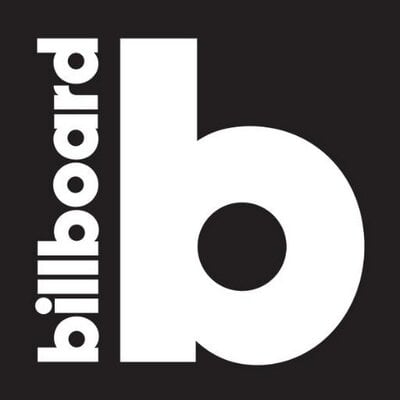 Before B.B. King's May 2015 death, the famed guitarist-singer-songwriter ­reminisced in his last interview about the artists — T-Bone Walker, Lonnie Johnson, Muddy Waters — who made lasting ­impressions on his life.
"Add Bonnie Raitt to that list," the 89-year-old said. "I came up in a macho world and never thought I'd ever declare the best living slide guitarist to be a woman. Well, I'm declaring. I'm also saying Bonnie is as true-blue an artist as anyone before or since. She might be singing pop or she might be singing R&B, but she's never far from the source. She has become part of the source herself. She's a master."
The Friday before the 2016 Grammy Awards — hours before rehearsing the ­tribute to King she would perform with Chris Stapleton and Gary Clark Jr. — Raitt laughs when she hears the blues giant's praise. "I appreciate that so much, but when I started out, I never expected to make a living at music. I just fell into it. Man, I had this fruity folky voice I couldn't stand. Always wanted more gravitas. All I could do was adopt a blues-mama ­persona. When I opened my mouth to sing, I felt like a woman of 45 but sounded like the 21-year-old pipsqueak I was."
Today, at 66, Raitt no longer has that problem. Universally respected as an artist, the Rock and Roll Hall of Famer has forged a long and brilliant career that splits into two sections: the 20 years leading up to her 1989 Grammy triumph Nick of Time — the album that sealed her superstardom and has been certified five times platinum by the RIAA — and the 26 years since. Her output has been consistent with her essential blues aesthetic: 20 albums and a staggering 185 guest ­appearances and duets.
Chris Stapleton, Bonnie Raitt & Gary Clark, Jr. Pay Tribute to B.B. King With 'The Thrill Is Gone' at Grammys
Chris Stapleton was joined by Gary Clark Jr. and Bonnie Raitt to pay tribute to one of the 20th century's most important artists, B.B. King, who died May 14, 2015. Together, the trio of count…
"She is in a league of her own as a ­performer, singer, guitarist," says Alabama Shakes frontwoman Brittany Howard, who performed with Raitt in 2014. "In the short time we have spent together, I was amazed at how she carries herself — and her respect and love of music and its history."

The daughter of Broadway singer-actor John Raitt, who died in 2005, she emerged out of the folk-blues culture of Cambridge, Mass., and majored in social relations and African studies at Radcliffe College. For more than five decades, she has been an ­impassioned activist. In 1979, she ­co-founded Musicians United for Safe Energy, the nonprofit that ­organized the No Nukes concerts at Madison Square Garden in New York. Currently, she ­sympathizes with Bernie Sanders' ­progressive ­candidacy for ­president. Her efforts ­continue to include fundraising. "I tithe a dollar for every ticket sold," she says, "in addition to ­offering special auction seats at every show. I donate that money to specific groups working on solutions to problems I consider urgent — No Nukes, no fracking, stopping plastic ­pollution, looking at the causes and ­prevention of ­environmental-related cancer."
In 2012, after long associations with Warner Bros. and Capitol, Raitt founded Redwing Records. Dig In Deep, which comes out Feb. 26, is the second studio album on her own label. Like predecessor Slipstream, which reached No. 6 on the Billboard 200, Dig In Deep is self-produced, with five of the LP's 12 songs either written or co-written by Raitt. The record is a deeply moving ­introspective affair — at once brooding and rueful yet surprisingly optimistic.
Raitt, who lives in Northern California and is in a "loving relationship" with a man she prefers not to name, arrives at a Burbank soundstage in a relaxed frame of mind. Her dress is casual — a ­simple shirt, dark jeans — and her demeanor unguarded.
You call your new record Dig In Deep. What are you digging for?
The title refers to my band's ability to dig deep into grooves. For the most part, we've been together for more than 25 years. My partners — George Marinelli, Mike Finnigan, Hutch Hutchinson and Ricky Fataar — comprise a group of world-class musicians with a combined vocabulary and history that makes talk unnecessary. We're like a veteran jazz combo. We're a living, breathing unit driven by instinct and some unspoken unanalyzed code.
I wrote some of the album's rockers myself — "What You're Doing to Me," "If You Need Somebody," "The Comin' Round Is Going Through" — because I wanted strong stuff to play live when I head out on this two-year tour just ahead of me. And to rock on, even — or ­especially — at this time in my life is a challenge I wouldn't dream of ignoring.
The album is replete with ballads about lost love and raw regret.
That's true. That's part of what it means to dig in deep. Dig deep into your heart. Dig deep into your psyche. Dig deep into your wounds. If my record doesn't reveal who I am at this point in my life, I've missed the boat. And for revealing the tough stuff — what I call "the dark stuff" — ­ballads are best. I'm lucky to be surrounded by ­brilliant songwriters like Gordon Kennedy, Jon Cleary and Bonnie Bishop, whose melodies and lyrics encapsulate the pain I've known in recent years.
Speaking of pain, the Joe Henry song — "You've Changed My Mind" — really hits hard.
That's the one cut I didn't produce — Joe did. As far as I'm concerned, Joe's the hero of that song. In 2010, I had passed through the most difficult decade of my life. I'd lost my family — my brother died of brain cancer and both my parents passed, all within the same period. I wasn't sure how to go on. The darkness was deep. Only Joe's gentle ­persistence got me back into the studio. "Just come over and relax," he said. "We'll have a little fun." He had custom-written a song for me. When I read the lyrics and absorbed the sentiment of the line "A page has been turned/Some old fears unlearned/And I know you've changed my mind" — I knew that my mind had been changed. And Joe had changed it. I was ready to return to the land of the living.
The album concludes with a ­poignant ballad, one you wrote and ­accompanied yourself to on piano.
"The Ones We Couldn't Be." Another deep dive into my past. I took poetic license to mix up metaphors and ­meanings. One verse refers to a love relationship gone awry. Another is about family ­misunderstandings. Combine the two and you're left with a ­feeling of remorse that we can't be what others want and even need us to be. Despite that, I believe that love is always renewable.
The only political cut on the album is "The Comin' Round Is Going Through."
I've heard some people say it's specifically about [Donald] Trump, but that's not true. You can read it any way you want to ("You got a way of running your mouth/You rant and rave, you let it all out/The thing about it is, little that you say is true"), but I wrote it before Trump came 'round. For years I've been enraged by the Citizens United [2010 Supreme Court ruling] and big ­money's wholesale hijacking of democracy. I've been pissed off about the outrageous economic inequality that increasingly marks this modern era. So I channeled my free-floating anger into a four-on-the floor turn-up-the-guitars rocker. I look forward to singing it every night on my tour. It's a way to vent my rage and get off musically, all at the same time.
What's your view of the primary races?
I'm thrilled Bernie's getting all this ­traction. My politics are aligned with much of what comes out of his mouth. I'm glad to see him firing up young people. But do I think he can win? I'm not sure whether he — and, for that matter, Trump — will ­ultimately prevail, yet I'm glad Bernie is forcing Hillary Clinton to address the issues. I like how he's putting her feet to the fire. I also have to say, though, that I really don't support individual ­candidates. I don't stump with them. My domain is ­outside the system. I work with groups ­looking to reform the system.
In this present system, I very much regret the absence of a reasoned debate between our two main parties. The ­polarization is sickening.
Your career is now in its fifth decade. What highlights come to mind?
Strangely enough, the most vivid highlights began well before my career. The most ­spectacular epiphany happened at age 12. My record collection then was probably three albums — Joan Baez, Peter, Paul & Mary and Odetta — then a ­family friend gave me a carton of Ray Charles albums. That changed everything. I became a crazed fan.
Bonnie Raitt talks to billboard about blues musician b.b. king, fellow female musicians, and her 2016 tour.

Universally respected as an artist, the Rock and Roll Hall of Famer has forged a long and brilliant career that splits into two sections: the 20 years leading up to her 1989 Grammy triumph Nick of Time — the album that sealed her superstardom and has been certified five times platinum by the RIAA — and the 26 years since.
When I think back over the years, it's the fan memories that warm me most. Every time I hear Marvin Gaye's voice, for ­example, I get messed up. And there's no bigger fan of Aretha Franklin's than me. I heard her first Atlantic album in 1967 [I Never Loved a Man the Way I Love You] when I was 16 and have been ­worshipping her music ever since. One of the great moments of my life came in 1998, when my dad and I watched Aretha step in at the last minute to replace Pavarotti [at the Grammys] and sing [the Giacomo Puccini aria] "Nessun Dorma." Our relationship, like most father-daughter relationships, was complicated, but this moment was not. We were at home — he was seated in one chair, me in another. This moment had us both crying. We didn't have to say a word.
Later that same year, I went to see Aretha in Minneapolis. I'd met Aretha very briefly but had no idea if she ­remembered who I was. Then, out of the blue, she goes to the piano and says, "There's someone in the audience I'd like to sing a special song to." She proceeds to ­render a stunning, slow-moving, jaw-­dropping version of "I Can't Make You Love Me." Man, I flipped. I looked like the ­character in Edvard Munch's The Scream.
Adele also covered that song in 2011.
Loved it. Love Adele. Love it every time that woman opens her mouth, whether to sing or speak. Love her personality.
Where are you living these days, and are you in love?
When I'm not on the road, my home's in Marin County. And yes, I am in a loving relationship, but no, his name will not be revealed. In that regard, I follow the advice of Sippie Wallace, who wrote a song I sang some 45 years ago when I first stepped out onstage: "Women Be Wise, Don't Advertise Your Man."
This story originally appeared in the Feb. 27 issue of Billboard.
Source: © Copyright Billboard