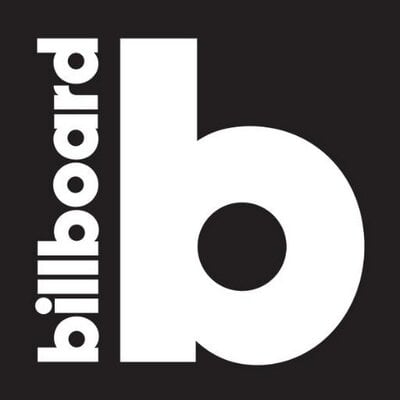 "The kind of music I do is not for sissies," quips Bonnie Raitt, the veteran multi-Grammy-winning singer, whose blues-rock slide guitar is as fiery as her red mane.
"I mean, I love singing heartbreak ballads, and really intelligent singer-songwriter songs," continues Raitt, 66, whose 20th album Dig in Deep, out Feb. 26, contains a rich share of both. "But when you do those R&B and rock 'n' roll songs, that's the reason I'm out here doing this. That's why I like to get up there."
Raitt's devotion to both blues-rock and the touring life is clear on "Gypsy In Me," the singer's first lyric video and a "Dig In Deep" track, which debuted exclusively on Billboard.com.
Life on the road is in Raitt's blood. "I love it; my dad loved it," she says of her father, the late Broadway star John Raitt. "I watched him tour 25 consecutive years in summer stock and none of in our family could believe that he got paid for going up there and singing those songs every night. So early on, I got the bug."
Raitt's roots as a musician and social activist run deep, with some lasting—and lesser known—sources of inspiration. She was raised a Quaker. And during her childhood, as her father played summer stock, Raitt attended a Quaker camp in the Adirondack Mountains of New York State. Camp Regis-Applejack is still run by the Humes family on the shores of Lake Regis.
"I had eight summers there," she recalls. "It changed my life. It's where I got a lot of my humanism, my appreciation for nature, my love of folk music and social justice. The camp experience allows you to blossom out of your nuclear family role in a way that doesn't happen anywhere else."
Dig In Deep is on Raitt's own Redwing label, as was her previous release Slipstream, which arrived in 2012 to critical acclaim, including a Grammy Award (her 10th) for best Americana album.
After the release of the new album, "we're on the road for two years," she says, "like five shows a week for maybe seven months of the year." The tour will be Raitt's first since signing with Creative Artists Agency. "Jackson Browne was raving about them," she says of her longtime friend and fellow CAA client. "They're smart and savvy and big music fans, so I'm really happy about it."
Raitt's ace touring band plays on Dig In Deep. George Marinelli on electric guitar compliments the singer's renowned fretwork. After former keyboardist Jon Cleary opted to pursue his solo career, Raitt recruited Mike Finnigan "who I've known since he played with Maria Muldaur in `73," she says. "He was with CSN [Crosby, Stills & Nash] for 17 years so I also knew him through them." Onstage, Finnigan is Raitt's vocal foil. Driving the band's rhythm section are veteran drummer Ricky Fataar (Beach Boys, Crowded House) and bassist James "Hutch" Hutchinson, who has backed Raitt since 1983. "Those two guys are just monsters," she says.
Backed by musicians with "an incredible vocabulary," Raitt has a long history of unexpected interpretations of rock and roll classics. "I think it started with [Del Shannon's] `Runaway' in 1977," she says. But perhaps even longtime fans will be surprised by her version, on Dig In Deep, of the 1988 INXS hit "Need You Tonight."
"I know," agrees Raitt, with a laugh. "I can't wait for people to get wind of that. You know I'm such a music fan. I play 'Magic Carpet Ride' and Jimi Hendrix songs and I love 'Highway To Hell' by AC/DC. There are a lot of unusual choices of things that I play in sound checks that I've secretly wanted to record. From the first time I heard ['Need You Tonight'], I knew I could just kill it." She catches herself. "That sounds egotistical. I knew I could wrap myself around it in a way that would be fresh. It's a very sexy song."
On a gentler note, Raitt also covers "Undone" by Bonnie Bishop, the Texas songwriter who wrote "Not Cause I Wanted To," which Raitt interpreted on Slipstream. "I love her work," says Raitt. "Isn't she incredible?"
Raitt's rich interpretations aside, her own original songs are the soul of Dig In Deep. The album contains five self-penned tracks, the largest number on one of the singer's albums since "Fundamental" in 1998.
"I picked these songs specifically so I'd have these grooves to play live and these points of view," says Raitt.
One point of view, conveyed powerfully by "The Comin' Round Is Going Through" is "my frustration and anger about the hijacking of democracy by big money," says Raitt. "To have an auction instead of an election is ridiculous," she says. "Regardless of what your political affiliation is, everybody's pissed off that the top one percent is getting too much of the pie, and how corrupt that is. It's not why people put their lives on the line for these hundreds of years, and sacrificed so much for what we have."
But the album's most heartfelt perspective comes on its final track, "The Ones We Couldn't Be," a reflection on loss, relationships and regret.
Raitt lost her mother in 2004 and her father in 2005. (She remembers the night in 1990 when her album Nick Of Time swept the Grammy Awards. Her father, sitting beside her in the audience "reached over and we hugged each other. I could feel him starting to sob and I just lost it.") Then, 2009 brought the death of her older brother, Stephen.
Of "The Ones We Couldn't Be," she says: "I don't think I could have written that song without having gone through what I went through, losing so many family members. It's been awhile. But in time, you take a look at the relationships that either had some edges in them, or were painful.
"And with time and wisdom, you start being aware of your part in what made things happen the way they did in a relationship. That's what this song is about. I just came to this wrenching awareness that I couldn't have been a better this or that."
She pauses, looking for the right words. This is one of her first interviews about Dig In Deep and, she acknowledges, "I haven't had to speak about this song yet."
No matter. Raitt's lyrics speak for themselves, with the ringing clarity of the heart. As she has so often during her career, on Dig In Deep, Raitt conveys emotions felt deeply by many fans who have followed her for decades.
"With time," she says, "you have a whole different perspective."
---
Source: © Copyright
Billboard