Press conference on the West Terrace of the Capitol in opposition to H.R. 1270, the Nuclear Waste Policy Act of 1997, which would allow for the transfer of radioactive waste to Yucca Mountain, Nevada.
Honor The Earth
Honor the Earth was established by Winona LaDuke and Indigo Girls Amy Ray and Emily Saliers, in 1993. In our 20+ years of operation, we have re-granted over two million dollars to over 200 Native American communities. Our mission is to create awareness and support for Native environmental issues and to develop needed financial and political resources for the survival of sustainable Native communities.
In memory of John Trudell
John Trudell (February 15, 1946 – December 8, 2015) was a Native American author, poet, actor, musician, and political activist. He was the spokesperson for the United Indians of All Tribes' takeover of Alcatraz beginning in 1969, broadcasting as Radio Free Alcatraz. During most of the 1970s, he served as the chairman of the American Indian Movement, based in Minneapolis, Minnesota.
en.wikipedia.org
tip: most convenient way to listen while browsing along is to use the popup button of the player.


White Earth Land Recovery Project
Winona LaDuke is an Anishinaabekwe (Ojibwe) enrolled member of the Mississippi band of Ashinaabeg who lives and works on the White Earth Indian Reservation and is the mother of three children. Winona founded the White Earth Land Recovery Project in 1989 and served as its executive director for 25 years. She is currently the executive director of Honor the Earth, where she works on a national level to advocate, raise public support, and create funding for frontline Native environmental groups. In 1994, Winona was nominated by Time Magazine as one of America's fifty most promising leaders under forty years of age. She was awarded The Thomas Merton Award in 1996, The Biha Community Service Award in 1997, The Ann Bancroft Award for Women's Leadership Fellowship, and The Reebok Human Rights Award (which she used to begin the White Earth Land Recovery Project).
Harvey Wasserman – Wikipedia
Harvey Franklin Wasserman (born December 31, 1945) is an American journalist, author, democracy activist, and advocate for renewable energy. He has been a strategist and organizer in the anti-nuclear movement in the United States for over 30 years. He has been a featured speaker on Today, Nightline, National Public Radio, CNN Lou Dobbs Tonight and other major media outlets. Wasserman is senior advisor to Greenpeace USA and the Nuclear Information and Resource Service, an investigative reporter, and senior editor of The Columbus Free Press where his coverage, with Bob Fitrakis, has prompted Rev. Jesse Jackson to call them "the Woodward and Bernstein of the 2004 election."
Richard Bryan – Wikipedia
Richard Hudson Bryan (born July 16, 1937) is an American attorney and politician who served as a United States Senator from Nevada from 1989 to 2001. A Democrat, Bryan served as the 25th Governor of Nevada from 1983 to 1989, and before that served as the state's attorney general and a member of the State Senate.
Yucca Mountain nuclear waste repository – Wikipedia
The Yucca Mountain Nuclear Waste Repository, as designated by the Nuclear Waste Policy Act amendments of 1987, is a proposed deep geological repository storage facility within Yucca Mountain for spent nuclear fuel and other high-level radioactive waste in the United States. The site is on federal land adjacent to the Nevada Test Site in Nye County, Nevada, about 80 mi (130 km) northwest of the Las Vegas Valley.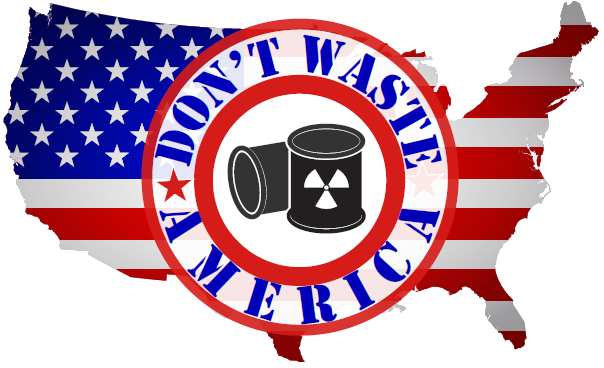 Help Stop the Nuclear Waste Policy Amendments Act of 2017 (H.R. 3053)! · NIRS
Contact your US Representatives and tell them to vote NO on a nuclear waste bill being rushed through Congress—one of the most dangerous we have seen. U.S. Rep. John Shimkus (R-IL) bill H.R. 3053, the Nuclear Waste Policy Amendments Act of 2017, threatens nearly every state with decades of nuclear w…