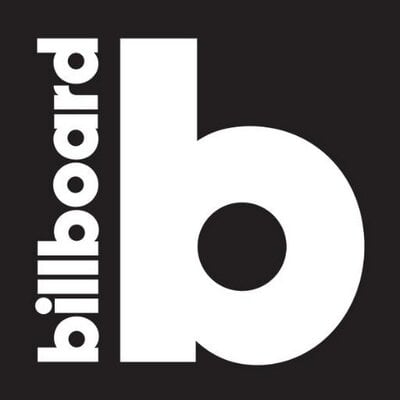 by Thom Duffy
Bonnie Raitt had gone for a walk in the park — New York's Central Park — on this spring day, the singer told her audience at the first of her two sold-out shows Friday (April 1) at Manhattan's Beacon Theatre. This Californian marveled at how New Yorkers responded to spring fever.
"We've still got a lot of juices flowing, no matter how many decades we've been on this earth," said Raitt, 66, who then proved that fact in a generous, joyful, two-hour show for an adoring crowd of her generational peers, as well as younger fans.
On tour to promote her newly released album, Dig In Deep, the follow-up to her Grammy-winning 2012 set, Slipstream, Raitt was in magnificent form: confident, engaging and sexy, while singing and playing her bottleneck slide guitar with searing soulfulness.
Playing before a scrim designed to look like a wide-open sky, Raitt commanded the Beacon stage. Her version of the 1987 chart-topping INXS hit "Need You Tonight" opened the set. And Raitt relished the tight stops of her four-piece band as she playfully embraced the sexuality of the song: "There's something about you / that makes me sweat."
The show focused first on Raitt's new repertoire, songs she had recorded in anticipation of hitting the road for this extended tour, like the blues-rocker "Gypsy in Me" and the political blast of "The Comin' Round Is Going Through." Said Raitt: "Let's get money the hell out of politics and put the crooks in jail."
Yet Raitt rewarded longtime fans with a rich sample of songs from across her five-plus decades as one of America's most beloved roots and blues singers: her reggae-inflected remake of Gerry Rafferty's "Right Down the Line," the Willie Dixon/J.B. Lenoir blues classic "Round and Round," a full-band workout on "Something to Talk About," an exquisite acoustic "Angel From Montgomery." and an emotional encore of "I Can't Make You Love Me"—which brought a wry apology from Raitt:
"If we didn't break each other's hearts," she quipped, "I wouldn't have a gig."
Here are 5 takeaways from Raitt's return to New York.
It's Not Just About the Music
A longtime environmentalist, Raitt used her version of of Los Lobos' "Shakin' Shakin' Shakes" to remark that California's Diablo Canyon nuclear power plant operates close to an earthquake fault, and to draw attention to volunteers in the theater lobby seeking to close New York's Indian Point nuclear plant, 50 miles north of Manhattan. This Quaker-raised musician, who saves seats on her tours for supporters of the change-focused Guacamole Fund, also hosted volunteers for the musician aid organization Sweet Relief and a food drive by the hunger-fighting group RockCanRoll.
One of The Best Bands On the Road Today
"How about this band!" Raitt said. This veteran foursome drove her musical explorations wherever they led, from the sensual ("Woman Be Wise" from blues woman Sippie Wallace) to the sacred ("Hear Me Lord" from Zimbabwe's Oliver Mtukudzi) and back again. Bassist Hutch Hutchinson has laid the foundation for Raitt's blues-rock since the early '80s. Guitarist George Marinelli has been Raitt's foil since 1993 and brought lovely mandolin to "Angel from Montgomery." Drummer Ricky Fataar, with credits ranging from The Rutles to The Beach Boys, first played with Raitt on her 1982 Green Light album and has toured with her since 1990. On organ and vocals, Mike Finnigan (longtime keyboardist with Crosby, Stills & Nash) is the newcomer to this touring club, but he's known Raitt since he played with Maria Muldaur in the early '70s. His lead vocal on B.B. King's "Don't Answer the Door" was a highlight of the evening.
Giving Credit Where It's Due
"Dig in Deep" contains five songs written by Raitt, the largest number on one of the singer's albums since Fundamental in 1998. But onstage she was generous with credit for writers she's recently covered, including Bonnie Bishop and Pat McLaughlin. And a reminder of Raitt's deep musical community came in her passing references to collaborators across the decades: Los Lobos, Chris Smither, Little Feat, Lowell George, Taj Mahal, Delbert McClinton and others. She's still building that community, inviting the playful blues/R&B act The California Honeydrops to open these tour dates.
A Long Love Affair With New York
"Pretend it's The Ritz around 1986," said Raitt, as her band dug into a version of "Burning Down the House" by the Talking Heads, evoking a date she played three decades ago at the venue known today as Webster Hall. She made references throughout the evening to her long history in New York: singing at the Gaslight Café in Greenwich Village in 1970 and at the Schaefer Music Festival in Central Park's Wollman Rink, where she first performed in August 1971 (fifth on the bill behind Robert Klein, John Denver, Dion and Jackie Lomax). "I've got so many friends and other musicians out there, it's a hairy night for me," she said. Among those who got shout-outs: her brother, musician David Raitt; Afropop Worldwide host Sean Barlow, guitarist Bill Frisell, and Lake Street Dive frontwoman Rachael Price. No shout-out was needed for Susan Sarandon, watching from eighth row center.
Like Father, Like Daughter — Enduring
Raitt's dad, Broadway star John Raitt, sat beside his daughter the night — Feb. 21, 1991 — she won her first four Grammy awards, including album of the year for her breakthrough album, Nick of Time. Raitt, who died in 2005, sang professionally late into his life. As the evening drew to a close, his daughter evoked his name, and the enduring careers of Tony Bennett and the late B.B. King, as she told her audience, late in the evening, of her greatest wish. "I hope," she said, "we'll be doing this for another 20 years."
---
Source: © Copyright
Billboard